Professor David Whitehouse, surface and nanometrology expert
Fri, 20 Apr 2012 09:54:00 BST
Professor David Whitehouse...
...talks about the growing reputation of the University's Centre for Precision Technologies.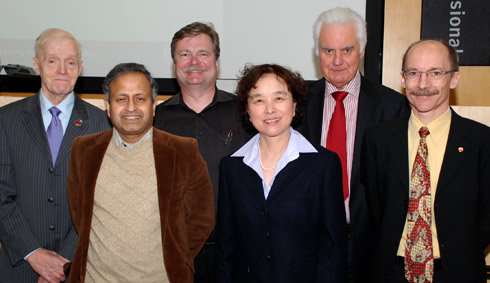 Pictured are the keynote speakers at the 12th CIRP Conference on Machine Tolerancing - May 2012 - with conference organiser Professor Jane Jiang (centre), Director of the University's EPSRC Centre for Innovative Manufacturing. Pictured (l-r) are Professor David Whitehouse, Professor Vijay Srinivasan, Dr Henrik S. Nielson, Professor Albert Weckenmann and Professor Luc Mathieu.