Coveted marketing award for Huddersfield student recruitment film
Wed, 05 Jun 2013 12:33:00 BST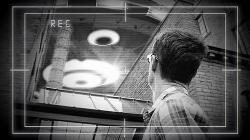 We're delighted to announce that the University has won Bronze in the Digital Communications category of the CASE Circle of Excellence Awards, which are the worldwide Higher Education marketing awards. We are the only UK University to win an award in the sub-category of Best Use of Social Media, for which there were 59 entries.
The 'Aliens in the Hud' digital and social media campaign was developed to support undergraduate student recruitment for 2012/13. The campaign included a short film sequence and five linking student profiles. A number of universities have created 'viral' film clips, but the team wanted to create something a little bit different which reflected the University's personality. The goal was to create an online film campaign which would attract attention to the University whilst subtlety reinforcing our key messages to the undergraduate target audience.
The e-Marketing team worked alongside a film production company, Mocha.tv, to develop the film concept.
Senior E-Marketing Officer Jill Gainer commented: "We were keen to have staff and students acting in the film clip to give it a certain level of authenticity so budding actors auditioned for roles in the film. Once our key actors and extras were chosen, filming began. Filming took less than five days and the film company completed post production work in less than three weeks which was fantastic – we were able to launch the clip whilst the filming was still fresh in staff and students' minds." ‌
The film was launched in November 2011 with a coordinated distribution plan to encourage University stakeholders to share the clip if they liked it. Between November and January 2012, the main film achieved 21,881 views, exceeding the original target of 20,000. The film also generated 262 'likes' on YouTube and over 200 comments/interactions in the period.‌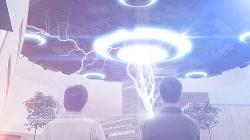 ‌The social media campaign which accompanied the film launch was a success, with the film not only being covered by bloggers but also being picked up by two large sci-fi news sites. In addition, the main University Twitter and Facebook accounts saw a surge in followers and engagement.
Perhaps as telling as the quantitative data was the qualitative data received through the comments and feedback on the films. One of the goals in marketing the University is to win the hearts and minds of prospective students; to create an emotional attachment before they join the University - and the comments received suggest that this project achieved those goals:
"I loved it :) I would love to come for an open day just gotta work out if I can go for just a day from london lol"
"Absolutely brilliant video and a lot better than the boring stuff I've seen elsewhere. Left Huddersfield many years ago and really impressed at how good the University now looks."
If you haven't already seen the film, or if you just want to watch it again, here is a link to Aliens in the Hud, plus an insight into the making of the video: Aliens in the Hud
For details of all the other CASE winners in this category visit: CASE