Young Entrepreneur of the Year
Tue, 15 Jan 2013 16:39:00 GMT
After netting the title for December, student Jacob is now up for the top prize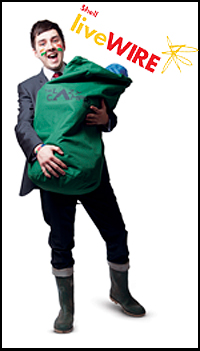 YOUNG entrepreneur Jacob Hill – who combines full-time study at the University of Huddersfield with running an innovative business – already has a reputation as a live wire. But now it's official!
He has been named a winner in a prestigious contest named LiveWIRE Grand Ideas, backed by multi-national giant Shell. Every month it mounts a quest to find Britain's brightest young entrepreneurs. Victory in December netted £1,000 for Jacob, whose business The Lazy Camper supplies tents and camping gear to the UK's legion of festival goers.
Now he joins all of 2012's victors – there are usually four every month – as a candidate for the title Shell LiveWIRE Young Entrepreneur of the Year, meaning a £10,000 prize and expert back-up for the business.
Jacob, who lives in Southowram, near Brighouse, is now in the second year of his Enterprise Development degree at the University of Huddersfield. It is a unique course which requires all students to establish their own fully-fledged business. The University of Huddersfield recently won the award of the Entrepreneurial University of the Year for 2012.
Jacob realised that the UK's booming festival scene offered scope for a one-stop service which offers everything needed for camping, conveniently packed in one bag.
He raised cash from a raft of investors, including fellow students – all of whom have now been repaid – and launched The Lazy Camper during 2012. He sold 500 camping outfits and is now preparing to restock for the 2013 festival season.
This year, in addition to offering a direct service via his website, Jacob is holding talks with major festivals so that customers will be able to collect their camping gear on-site.‌
"During 2012 we got sales where we wanted them to be, but this will be a big year. I reckon it will be make or break," says Jacob.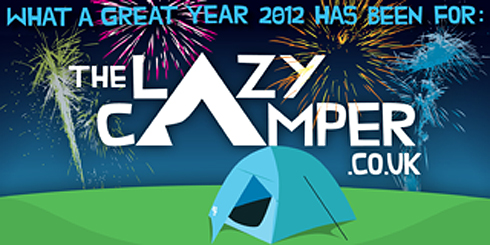 ‌During his first year as an entrepreneur, Jacob took every opportunity to raise his profile, hone his business plan and make valuable contacts by entering contests. For example, he registered with Virgin Media Pioneers, backed by Sir Richard Branson, and had success in a competition dubbed 'Pitch to Rich' (see here for more information).
Jacob entered the Shell-backed LiveWIRE contest three times before making a breakthrough by rallying the on-line votes of customers, friends and family and producing a special video spelling out his business plan. Now he hopes to make an even bigger impact in the Young Entrepreneur of the Year contest.
‌Despite his busy life as an entrepreneur, Jacob, aged 20, is determined to succeed in his studies at the University of Huddersfield's Business School and praises the support and encouragement he has received.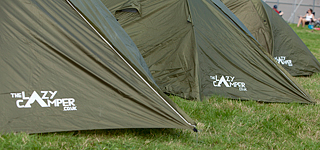 "No matter how successful The Lazy Camper is, I am determined to stay and see the degree through. That is very important to me," says Jacob.