Words to be treasured at public lecture
Tue, 06 Mar 2012 14:57:00 GMT
German professor hunts for treasure in classic English books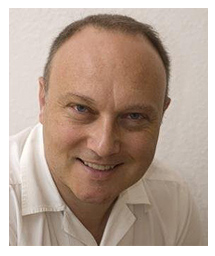 A GERMAN professor who is a leading expert on English literature will dig deep for the hidden meanings in key texts when he visits the University of Huddersfield for a Diamond Jubilee Lecture.
The talk is entitled 'Treasure Hunts in English Literature' and is given by Professor Rainer Emig on Monday 12 March.
There are many references to treasure in literature of all periods. But, argues Professor Emig, there have been few attempts to understand its full meaning and significance. Treasure is of high value – but it is often ethically dubious at the same time. The lecturer examines the theme from many angles, including nineteenth-century colonialism.
The author of many books, including an analysis of English poet W.H. Auden, Professor Emig currently holds the Chair of English Literature and Culture at Leibniz University in Hanover. From 1999 to 2008 he was Professor of British Literature at the University of Regensburg.
His research revolves around English literature and culture of the nineteenth and twentieth centuries and he is also involved in gender studies – he is the co-author of a recent book entitled 'Performing Masculinity'.
'Treasure Hunts in English Literature' takes place in the University of Huddersfield's George Buckley Lecture Theatre on Monday 12 March from 5pm. It is free and open to all. For further information contact Jayne Jefferies at j.jefferies@hud.ac.uk or phone 01484 472359.
For a full lecture description visit... http://www.hud.ac.uk/eventsCalendar/t4.do?lang=en&dt=d.en.37681&f=month&d=03/03/2012&sd=Monday,12March2012&ac=*#.