VC appointed to Leeds City Region LEP board
Thu, 02 May 2013 15:29:00 BST
Professor Cryan joins the board as the sole representative for higher education
‌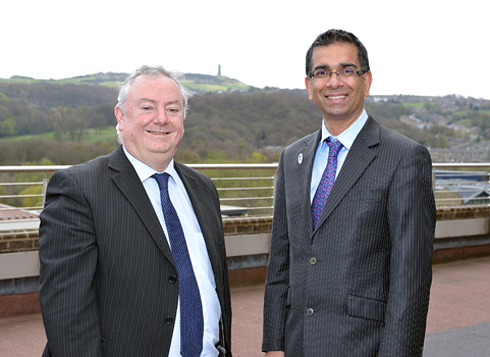 Pictured above with the University's Vice-Chancellor Professor Bob Cryan is Council Leader Cllr Mehboob Khan
The University of Huddersfield's Vice-Chancellor has been appointed as a board member on the Leeds City Region Local Enterprise Partnership (LEP). Professor Bob Cryan will join the board as one of four new private sector members.
Professor Cryan is the only representative from higher education in the region and the only representative from Huddersfield, save for the statutory local authority representative which for Kirklees is Council Leader Cllr Mehboob Khan.
The Local Enterprise Partnerships were created in 2011 by the Department of Communities and Local Government to support economic growth. The Leeds City Region LEP is the UK's largest outside London and generates 5% of the country's GVA (gross value added).
Yorkshireman Bob Cryan has been the Vice-Chancellor of the University of Huddersfield since 2007. Under his leadership the University has climbed into the top 50 in the universities' national league tables and has established a growing reputation as a business-facing organisation which embraces and encourages enterprise and innovation.
Only last year the University of Huddersfield was awarded the title of Entrepreneurial University of the Year and it recently became one of the few organisations in the country to receive two Queen's Awards for Enterprise.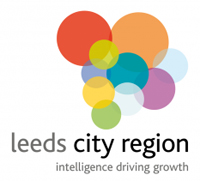 "I am both honoured and excited to be joining the board of the Leeds City Region Local Enterprise Partnership," said Professor Cryan. "The region is an important economic force – its £53 billion economy is larger than eight European countries.
"In addition the universities in the region boost the local economy by making a contribution of approximately £3.68 billion. I believe my appointment to the LEP board will enable higher education to play an even greater strategic role in linking with industry and help the further growth of the City Region economy."