University opens its doors on its research
Fri, 07 Sep 2012 13:41:00 BST
Events are open to the public
THE public have a chance to share in the University of Huddersfield's annual Research Festival by attending sessions on a fascinating variety of topics – and hearing guest lectures by leading broadcasters and politicians.
The Festival takes place annually as a showcase for cutting-edge research in science, the arts, healthcare, humanities and business. Large numbers of the University's academic staff describe their latest discoveries. This year's event takes place from Tuesday 11 to Thursday 13 September and the afternoon sessions are open, free of charge, to the public.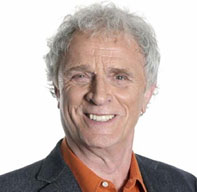 Also, there are three guest lectures from...
...famous sociologist and provocative radio broadcaster Professor Laurie Taylor (pictured right)
...influential BBC radio science editor Deborah Cohen MBE
...former Cabinet Minister Dame Tessa Jowell, who played a key role in securing the Olympics for London
On Day 1 of the Festival (Tuesday, 11 September), the public sessions, revolving around social sciences, education and business, begin at 1.30pm. Topics include the response to the threat of violent extremism, research into ageing and retirement, plus surviving sexual abuse.
Professor Laurie Taylor is Tuesday's guest speaker, at 3.30pm in the Diamond Jubilee Lecture Theatre at the University Business School.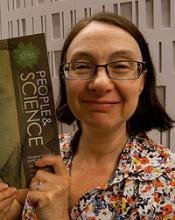 On Wednesday 12 September, science is the keynote and the afternoon events, again from 1.30pm, cover topics that include the origin of humanity, the impact of modern chemistry and the work of the University's EPSRC Centre for Innovative Manufacturing in Advanced Metrology.
The guest speaker on Day 2, at the Canalside West Lecture Theatre (3.30pm), is Deborah Cohen (pictured left), who is editor of the BBC Radio Science Unit.
On the third day of the Research Festival – Thursday 13 September – the emphasis switches to art, design and music. Public sessions begin at 2.30pm and cover topics that include the Beefeaters of the Tower of London, battlefield archaeology plus a fascinating project to recreate the viol, a musical instrument heard at the court of Henry VIII.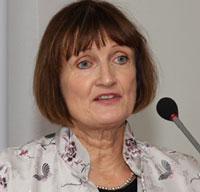 The final guest speaker, at 3.30pm, is Dame Tessa Jowell (pictured right), who played a leading role in Tony Blair's Labour Government.
There are also late afternoon and evening events, such as a tour of the INDEX: Design to Improve Life® pods currently exhibiting on the campus (see below) and, at 8.30pm in the Creative Arts Building, a special screening of the evocative 1924 film 'The Great White Silence', which deals with Captain Scott's doomed Antarctic expedition.
Find out full details about the University's Research Festival and how to book places at the free public events by visiting http://www.hud.ac.uk/researchfestival/.