University agrees a 'Living Wage'
Wed, 23 Jan 2013 16:26:00 GMT
Huddersfield is the first UK university outside London to gain accreditation from the Living Wage Foundation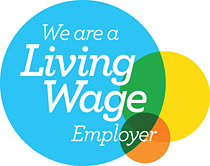 THE University of Huddersfield has pledged that all of its employees – including those working for outside contractors – will continue to receive a "Living Wage" which is well above national minimum rates.
By agreeing to pay an hourly rate of at least £7.45 – the statutory minimum wage is £6.19 – Huddersfield is the first UK university outside London and the second in the whole country to gain accreditation from the Living Wage Foundation, the independent body that sets the rate and reviews it every November.
The Foundation argues that a Living Wage not only benefits individuals and families, but also boosts society and businesses, which can count on more commitment from employees.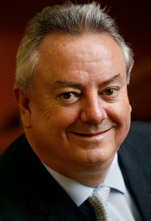 The Vice-Chancellor of the University of Huddersfield, Professor Bob Cryan (pictured), said: "We have always ensured that salary rates for lower-paid employees exceed the national minimum wage rate, and for many years they have also been at or above the Living Wage rate. As a socially-responsible employer, we feel it is only right and proper that all our staff should be able to provide for their families as a result of working here.
"Seeking accreditation from the Living Wage is a significant step on our part, which I hope inspires the rest of the UK university sector to follow suit," continued Professor Cryan. "But it involves real commitment as well. We have formally agreed to match the Living Wage when it is revised."
In addition to ensuring that all staff receive the Living Wage or above, the University guarantees that all people employed by new contractors providing labour services will also continue to receive at least £7.45 an hour.
Launched by a London-based campaign in 2001 and backed by research carried out by the influential Joseph Rowntree Foundation, the Living Wage has been strongly backed by Labour leader Ed Miliband and by London's Tory Mayor, Boris Johnson.
Currently, 100 leading employers have sought accreditation from the Living Wage Foundation, which claims that its campaign has lifted 45,000 families out of poverty. The University of Huddersfield is the first Higher Education employer, after Queen Mary University of London, to sign up to the scheme. It is also a pioneer of the Living Wage in the Yorkshire and the Humber region.
Rhys Moore, who is Director of the Living Wage Foundation, said: "The benefits that the Living Wage brings to staff and business are clear. I welcome the leadership shown by the University of Huddersfield on this important issue."