Trying times
Mon, 20 Aug 2012 16:05:00 BST
Why rugby clubs - and all sports outfits - must heed the fan experience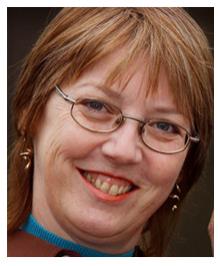 IN tough economic times sports clubs face a massive challenge on the balance sheet as well as the field of play. In order to thrive, they must listen to their fans and improve the match-day experience, according to a University of Huddersfield expert.
Glynis Jones (pictured)is a lecturer in the Business School at the University and heads its Sports Marketing and Promotion BA course.
She has a wide range of interests – from athletics to Formula One – and believes that the "fan experience" is crucial to all sports.
"It is something that is becoming more and more important. Consumers have less money and have bigger decisions to make about where they are going to spend that money. So, are they going to spend their discretionary income on going to a sports game or are they going to spend it on the cinema or eating out?"
One of Glynis's recent projects was to conduct research and provide on-screen analysis for a BBC Wales documentary named "Where have all the fans gone?" It dealt with the financial pressures caused by declining attendances at matches for the four regional "super clubs" of Welsh rugby union – Cardiff Blues, Newport Gwent Dragons, Llanelli Scarlets and the Ospreys, based in Swansea.
The clubs were formed in 2003, but there are questions about their future.
In doing research for her contribution to the documentary, Glynis Jones – Welsh-born herself – examined the finances of the clubs and found that they were unhealthy. But she focussed on what the clubs needed to do to boost attendances.
"They have to offer more than just the 80-minute rugby game, by giving more value to the fans. It is about understanding your fans and what they want from you. I was looking at the clubs' social media and what people were saying and I didn't really feel that they were getting much value for money anymore."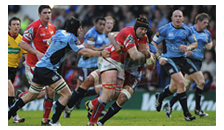 Sports outfits such as the professional Welsh rugby clubs need to harness social media more effectively, to find out what fans want, Glynis argues. Often, tiny details can make a big difference. She contrasts the fortunes of the Cardiff Blues rugby team with that of Cardiff City, the soccer club, which had made itself massively family-friendly with measures such as a picnic area complete with Playstations for half-time entertainment.
Glynis Jones has run the sports marketing course for more than six years and it has graduates who have landed jobs – where they preach the "fan experience" message – at top soccer and rugby league clubs, plus sports marketing agencies and firms such as Adidas. A recent graduate is rugby league star Robbie Hunter-Paul, now Business Development Manager at Huddersfield Giants.
The major sports event of the year deeply impressed Glynis.
"From what I saw, the fan experience at the Olympics was fantastic," she says. And when her students return for the new academic year, one of their tasks will be to provide an analysis of the way the Games were marketed.