Top Kurdistan politicians in Huddersfield
Thu, 24 Nov 2011 09:09:00 GMT

Kurdish students meet up with politicians from their homeland at the University of Huddersfield
The Kurdish connection - top politicians at student conference
AIMING to play their role in the transformation of Kurdistan into one of the most go-ahead regions of the Middle East, large numbers of its students have been flocking to UK universities, backed by a scholarship programme.
The University of Huddersfield has enrolled 30 Kurds – for courses that range from computer studies and business to history and English – and this meant it was an ideal venue for two top politicians from the Kurdistan Regional Government when they came to the UK to meet up with Kurdish students from across the North of England.
The two men were Dr Govand Sherwani and Dr Amanj Saeed, of Kurdistan's Ministry of Higher Education and Scientific Research. They were welcomed to the University of Huddersfield by its Deputy Vice-Chancellor, Professor Peter Slee, and held talks with the Vice-Chancellor, Professor Bob Cryan. They also inspected many of the facilities at the University, including the forensics lab and the International Study Centre.
At the heart of the visit, though, was an in-depth discussion session with a group of Kurdish students at Huddersfield and other Northern universities. Later, there was a meeting between the two politicians and the Huddersfield contingent of Kurds.
Emerging strongly from the period when it was repressed by Saddam Hussein, Kurdistan now has a fully-fledged Regional Government and is forging important overseas links, with the UK being a major partner.
The Kurdistan government has initiated a scholarship programme to enable overseas study by young Kurds. Both Dr Saaed, a key adviser on education, and Dr Sherwani, the Director General of Scholarships and Cultural Relations, play a prominent role in the scheme.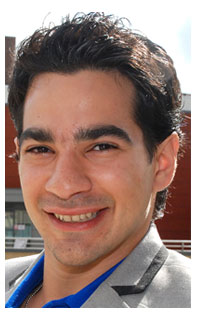 Among the cohort of Kurdish students studying at the University of Huddersfield is Dr Sherwani's son, Dara Sherwani, aged 25 (pictured left). He is adding an MSc to an already impressive roster of degrees – a BSc in software engineering from the university in his home city of Erbil, and an MBA from a Lebanese university.
Dara found that the University of Huddersfield offered a Masters degree in E-business that ideally complemented his existing qualifications and he has completed a thesis on the integration of online shopping and social media.
"Facebook would become a place where people could shop and socialise at the same time!" he says. He might develop the concept for PhD research, and will then decide which direction his career will take.
He has enjoyed his year in Huddersfield. "I love this town. It is small, but easy to live in and really multi-cultural."
Dara predicts a bright future for university education and research in Kurdistan when the students who have been in the UK under the scholarship scheme return home.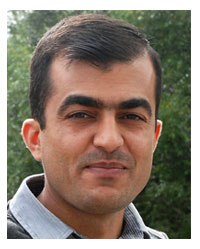 One of them will be Sarwar Saeed, aged 31 (pictured right), from the Kurdish city of Sulaimani, where he took his first degree. After being awarded a scholarship, he came to the UK and is completing a course on English language skills at the University of Huddersfield. In January he will embark on study for the MSc in Network Technology, aiming to broaden the base of his computer skills and knowledge.
A PhD might follow, but his ultimate goal is to return to his home university and take up a teaching post. Meanwhile, he loves life in Huddersfield and the teaching is really good, he says.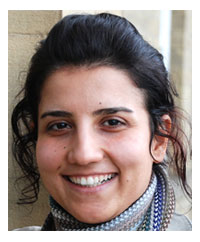 Soma Abubakr, aged 25 (pictured left), is shortly to embark on an MA course at Huddersfield, studying the teaching of English to speakers of other languages. In preparation, she has taken a pre-sessional course in English – but Soma had a head start, because she already has a BA in English Language and Literature from the University of her home city of Sulaimani.
That is where she will return after her scholarship-funded postgraduate year in the UK, and will take up teaching duties in Sulaimani. One of the keys to the prosperity of Kurdistan will be to increase English language skills among the population, she says, and she will play a role in this.
She is enjoying life in Huddersfield, but feels some homesickness, especially as her husband has stayed behind in Kurdistan, where he is works as a communications engineer, although a visit to the UK is planned.
Meanwhile, says Soma, the opportunity to meet and have wide-ranging discussions with the two top-level politicians from Kurdistan was a very valuable one.