The Rat Pack revisited
Tue, 22 May 2012 11:55:00 BST
Dave examines The Rat Pack's legacy and influence on modern popular culture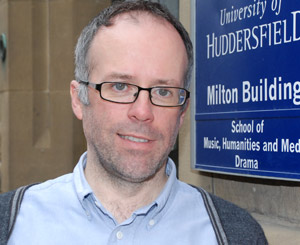 THEY are symbols of early 1960s cool – a bunch of hard-drinking, high-living, wisecracking American entertainment stars whose natural habitat was a Las Vegas night club. Now a University of Huddersfield lecturer has probed the cultural significance of the Rat Pack – led by singer Frank Sinatra – and will deliver a public lecture on the sharply-suited troupe.
Dave Calvert (pictured) aims to show that the Rat Pack not only belonged to a long-standing performance tradition, but also influenced modern popular culture. Even the Spice Girls and the current wave of boy bands have Rat Pack roots, argues Dave, an experienced performer as well as a senior lecturer whose areas of research include British street theatre and theatre and learning disability.
His public lecture – named "The Rat Pack – legacy and influence"– takes place at University Campus Barnsley on 6 June (at 6pm). The event is free and open to all. It is part of the University of Huddersfield's Diamond Jubilee lecture series.
The Rat Pack – a name bestowed by the media and taken from an earlier showbiz coterie-led by Humphrey Bogart – consisted of Sinatra, singer Dean Martin, comic Joey Bishop, all-round entertainer Sammy Davis Jr and English-born actor Peter Lawford.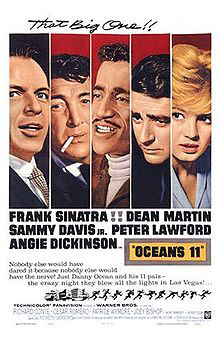 They assembled in 1960 to make the movie 'Ocean's 11' and while in Las Vegas they also performed at the Sands Night Club.
"They would play on this notion of turning up and dropping into each other's performances," says Dave. "That live night club aura was what really brought them together. They were more interested in that than the film-making."
In fact the director of 'Ocean's 11' had severe problems getting his cast on set because they would carouse into the small hours and not turn up for movie work until they felt like it.
Dave partly sees the Rat Pack as a traditional variety troupe, with roots that include the blackface minstrel shows of the nineteenth century and old styles of vaudeville. But he also explores the extent to which this band of performers fitted into the new 1960s culture of pop and rock bands and into more recent developments.
"The whole boy band/girl band structure seems to me to be in keeping with the Rat Pack collective," he says.
Dave's lecture will also look at how the group also made an impact on later movie culture, especially gangster films such as 'The Godfather' and 'Reservoir Dogs'.
"There is something about that troupe as an iconic group that still resonates through popular entertainment today."