The impact of austerity
Wed, 07 Mar 2012 16:01:00 GMT
New professor teams up with US and Canadian colleagues to test pressures piled on the young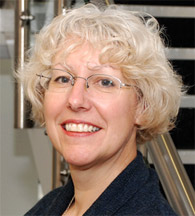 WHAT impact will the age of austerity have on young people as they attempt to build their lives and careers? That is one of the key strands in research conducted by Helen Colley (pictured), recently-appointed Professor of Lifelong Learning at the University of Huddersfield.
And her work has a multi-national, transatlantic dimension, for she has teamed up with academic partners in the USA and Canada.
"We are looking at the impact on young people in Britain, Canada and the USA of national securitisation measures, like recent anti-terrorism legislation, combined with economic security measures such as austerity," said Professor Colley.
"We want to discover how these policies are mediated for young people by educational institutions and social services and the practitioners who work within them," she added.
But at the heart of the project will be an attempt to understand how young people themselves see and experience the new rules and restrictions. "We need to understand how policies to promote security have an impact on the growing social and economic insecurity that is affecting many young people and their communities."
Professor Colley and her transatlantic colleagues are currently assembling a detailed bid for major funding from the Social Sciences and Humanities Research Council of Canada. If they are successful, the project will have a five-year duration and will probably see a Canadian PhD student located at the University of Huddersfield.
But whatever the outcome, putting the bid together has been a worthwhile exercise in its own right, according to Professor Colley, who has held Visiting Professorships at the University of Toronto.
"It is a really exciting network to be part of," she said. "We are working closely with colleagues from the States and Canada and it is a wonderful opportunity for us to develop networks and intellectual sharing that will inform our work here at Huddersfield, whether we get that funding or not."
Made in Dagenham
Professor Colley is from a working-class background in Dagenham and from her schooldays onwards, she was deeply involved in activism over issues such as apartheid and women's rights. Social justice, she says, is still the main focus of her academic work.
She has had a 'portfolio career', having driven buses and worked in manufacturing, but has also made the most of her educational opportunities – such as a scholarship to a direct grant school – and they took her to Oxford University, where she studied philosophy and modern languages.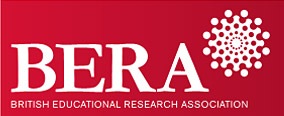 "I was fortunate to have those opportunities," she points out, "but they are still very difficult for students from non-traditional backgrounds like mine to access. It is vital that universities continue to widen participation, especially with the challenge of rising tuition fees they now face."
In the mid-1990s she studied to qualify as a careers adviser, and went on to practice in inner city schools, with unemployed adults, and in a project helping long-term drug users access education and training. She gave up her job to do full-time doctoral research at Manchester Metropolitan University on mentoring for socially-excluded youth, and her PhD thesis – later published by Routledge – was awarded the British Educational Research Association's prize for Best Dissertation in 2002.
She then moved on to a post as researcher and academic co-ordinator in the Lifelong Learning Institute at the University of Leeds, where she worked for five years on Transforming Learning Cultures in Further Education, the largest ever research project in that sector, and was appointed as an Expert to the Youth Research Partnership of the EU and the Council of Europe.
In 2005 she returned to Manchester Metropolitan University as Senior Research Fellow and Lecturer in Career Guidance, and was promoted to Professor in 2009, before coming to the University of Huddersfield in 2012.
Grave concerns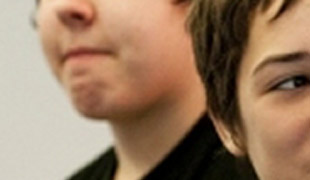 Her UK research in recent years has left her deeply concerned about the state of mentoring and careers guidance for young people. For example, a project funded by the Economic and Social Research Council, looked at the fate of the Connexions Service in England. Initiated by the Labour Government Coalition 1999, it was supposed to reduce social exclusion among young people and provide them with personal advisers.
But the scheme was severely under-resourced, failed to live up to expectations as a result, and eventually collapsed. Professor Colley's verdict is uncompromising.
"It became evident through our study of the professional roles, practices and identities of personal advisers in that service that the original intention of providing long term holistic mentoring for young people was seriously corrupted by inappropriate targets and insufficient funding," she says.
"Personal advisers in Connexions were being put under tremendous, unethical pressure in order to meet Government targets around the reduction of NEET figures. So, for example, personal advisers were pressurised to avoid spending time on those young people with the greatest difficulties because they had little prospect of coming off the NEET register."
Professor Colley is currently examining the effects that the Coalition Government's austerity measures are having on the front line of public services and her work on this – plus her research into the Connexions Service – will feed into the collaboration with U.S. and Canadian partners.
She is glad that she is based at Huddersfield for this project: "The research support that is available here is tremendous. I am very impressed with it, and I'm looking forward to developing new collaborations with colleagues here as well as overseas."