Sex offenders in Probation Approved Premises
Fri, 31 May 2013 16:14:00 BST
'Probation Approved Premises' – the problem, not the answer according to researcher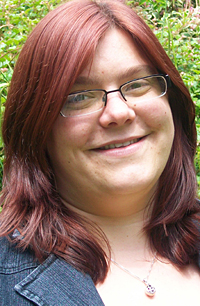 SEX offenders, including paedophiles, who spend time in Probation Service hostels after being freed from jail are forming social groups which encourage them to believe that there was nothing seriously wrong with the behaviour that led to their conviction.
This is an unintended consequence of a policy which concentrates the offenders in hostels well away from schools or areas with large numbers of children, according to University of Huddersfield criminology lecturer Dr Carla Reeves (pictured left). She has researched the "informal networking" that takes place in hostels and calls for new strategies and training to ensure that sex offenders do not rejoin society without challenging their behaviour, making them less likely to reoffend.
Later in the year Dr Reeves publishes an article on the subject, but she has recently presented her findings and arguments at academic gatherings, including the British Society of Criminology's latest conference.
Over the course of two years, Dr Reeves observed the formation of social groups at a hostel where high-risk offenders spend several months on licence after being released from prison. Some 75 per cent of the inmates had committed sexual offences, against either adults or children.
"The idea is that it this is a place where the offenders can be tested out in the community to make sure that they are safe. Any offence-based community programmes that need to be done with them are carried out at this stage," she said.
Social groups of high-risk offenders
The hostel she studied was typical of those that tended to have a higher proportion of sex offenders, because of the geographical policy, added Dr Reeves.
"The policy is totally understandable, because it is about keeping children safe, but it does mean that large numbers of sex offenders end up being accommodated together in one place and this has unintended consequence that haven't been thought through very carefully."
Although the hostel inmates were formed into treatment groups in offence-based programmes as part of their rehabilitation plan, outside of these times they developed informal social networks, as Dr Reeves consistently observed.
"It was a negative process. They developed a supportive attitude, telling each other that what they had done wasn't really wrong or wasn't that bad, that at least they weren't taking drugs and being violent. So they were encouraging each other to continue behaving and thinking as they had done prior to prison."
Sex offenders gravitate towards each other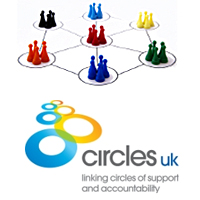 Dr Reeves noted that child sex offenders – who predominated – tended to gravitate towards each other.
"They weren't meant to know what each other had done but they found out very easily because they would overhear conversations. And the moment you walk into a hostel and you are over the age of 35, it is assumed you are a sex offender," she said.
She agrees that accommodating offenders in hostels is more sensible that sending them straight from jail into the community with no support, but the informal networking means that it can be counter-productive. Dr Reeves found that hostel staff did not appreciate the problem and she calls for extra training so that ringleaders could be indentified and the groups split up.
She also believes that there is a need for a wider network of hostels so that sex offenders could be dispersed. But there is a danger that austerity measures could exacerbate the problem.
"Staffing levels might get even worse and there used to be quite a lot of interaction between the hostel and community in terms of people coming in to provie art classes, advice on finance and other activities. A lot of that has gone, for being too costly, but it did help to break up the groups because it focussed offenders something other than just talking to each other."
Dr Reeves believes that the organisation Circles UK (the logo as seen above), staffed by volunteers and backed by the Government, could play a role. It works towards a substantial reduction in sexual offending by providing a range of services to local support groups.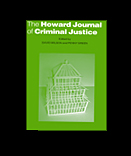 "It gives offenders a social network to rely upon, to help them integrate back into the community in a positive way. The problem with hostels is that the only people sex offenders can talk to are other sex offenders."