Queen's Award for International Trade
Fri, 19 Apr 2013 14:53:00 BST
Overseas growth claims Queen's Award for International Trade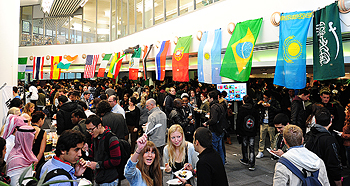 INTERNATIONAL success has earned the University of Huddersfield a coveted Queen's Award for Enterprise.
The honour – announced on Her Majesty The Queen's Birthday – is in the International Trade category, bestowed on organisations which have achieved substantial growth in overseas activities over the course of several years.
Since 2008, the University of Huddersfield has formed many international partnerships and seen its international student population triple in size. It now has 3,000 students from over 100 countries.
The University's Business School has been especially successful, with a quarter of its students now coming from overseas.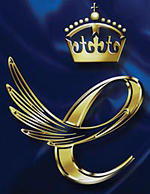 In parallel with this growth in the student population, the University has also topped the International Student Barometer, a student satisfaction survey of almost 50,000 international student across the world.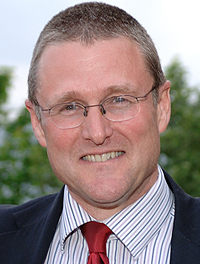 Professor David Taylor (pictured right), who is the University's Dean of International Development, is delighted by news of the Queen's Award. "The University of Huddersfield is arguably the fastest developing university in the UK. "As a Huddersfield graduate myself, this makes me particularly proud." he said.
Professor Bob Cryan – also a Huddersfield graduate – was appointed Vice-Chancellor at Huddersfield in 2007 and immediately signalled a new desire for the University to become a global player with a recognisable international brand. In the following year Professor Taylor was made the University's first Dean of International Development in order to oversee the project. An international strategy was devised and well-supported at all levels of the organisation.
Professor Cryan (pictured below left) and the University's Chancellor, Sir Patrick Stewart, have both travelled extensively on behalf of the University, taking on engagements as far east as China and as far west as the United States.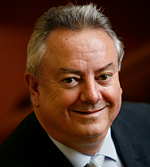 "I am absolutely delighted that we have won a Queen's Award for our international development," said Professor Cryan. "It has been a pleasure for me to spread the word overseas about our university and what we have to offer, but this award is a tribute to the hard work and professionalism of all our staff who recruit international students and then ensure that their time with us in Huddersfield is enjoyable and rewarding."
The University of Huddersfield has opened offices in China and Nigeria, both run by Huddersfield graduates, and has a research laboratory in Shanghai."
In partnership with Study Group – a world leader in the provision of preparatory education for students from around the world – the University has also established an International Study Centre on its Huddersfield campus, which offers degree preparation and English language courses to international students.