Professor and reader appointments
Thu, 22 Aug 2013 15:01:00 BST
Appointments include Principal Research Fellowships, Principal Enterprise Fellowships and University Teaching Fellow
RESEARCHERS and lecturers with expertise in fields that range from engineering to education and from medicines to music have been awarded key promotions by the University of Huddersfield.
The University's Conferment Committee – headed by the Vice-Chancellor, Professor Bob Cryan – has announced ten new appointments, including three professorships, two readerships and three principal enterprise fellowships, awarded to members of staff who engage closely with industry and the wider public.
The new professors are: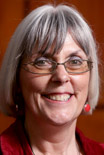 Dr Janet Hargreaves, who is Associate Dean for Learning and Teaching in the School of Human and Health Sciences, trained and practiced as a nurse before moving into the field of Higher Education, acquiring a wide range of qualifications and working at a number of institutions before coming to the University of Huddersfield in 2006. In 2012, she was awarded a National Teaching Fellowship.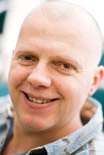 Dr Paul Thomas has lectured and researched at the University of Huddersfield since 1999 and his most recent post was Reader in Youth and Education within the School of Education and Professional Development. He is a qualified youth and community worker and has taught sociology and social policy at the University and been heavily involved in research in the fields of multiculturalism, racism, community cohesion and the prevention of extremism.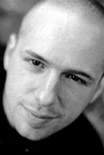 Dr Pierre-Alexandre Tremblay is a Montreal-born composer and performer who specialises in works for the bass guitar and sound processing devices. He joined the University of Huddersfield in 2005 and became Reader in Composition and Improvisation as well as Director of the Electronic Music Studios. He previously worked in popular music as a producer and bassist.
Two members of staff have been awarded Readerships: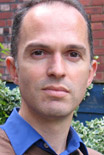 Dr Kevin Orr, of the School of Education and Professional Development, has lectured in post-compulsory education and training at the University since 2006. He worked as a teacher in Further Education for 16 years before his transition to the University sector, where he has developed a range of research interests. He participated in a recently completed collaborative project – funded by the Learning and Skills Improvement Service – entitled Providing improvements to vocational education and training through an examination of vocational pedagogy.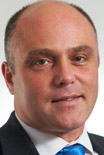 Italian-born Dr Stefano Vanin is a forensic scientist who came to the University of Huddersfield in 2011as a senior lecturer in the School of Applied Sciences. He lectures in Forensic Entomology, Epidemiology, Data Handling, Crime Scene Investigation and Evidence Presentation. He has a global reputation as a forensic entomologist, able to use insect evidence to aid the interpretation of ancient burials – such as mummified bodies – and contemporary crime scenes.
Principal Enterprise Fellows
Three members of staff have been appointed Principal Enterprise Fellow, in recognition of their achievements in fields such as external engagement with relevant business sectors, including Knowledge Transfer Partnerships, plus a burgeoning public reputation in their areas of expertise.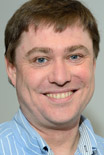 Dr Andrew Longstaff, of the School of Computing and Engineering, is an expert in engineering control systems and metrology and a research fellow within the University of Huddersfield's globally-respected Centre for Precision Technologies. He has worked closely with many international industrial collaborators such as Cincinnati Machine Tools, Kistler Instruments, Newall Electronics, Renishaw plc, Siemens Automation and Drives and Faro.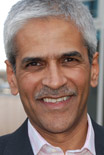 Dr Mahendra Patel, of the School of Applied Sciences, is a senior lecturer in pharmacy at the University of Huddersfield who has also held a portfolio of posts with key bodies such as the National Institute for Clinical Excellence and the British Heart Foundation. He has been actively involved with raising the awareness of cardiovascular disease and educating the public in the importance of developing and maintaining a healthy lifestyle. He is a Visiting Professor at the College of Pharmacy at Wilkes University, Pennsylvania, USA, forging study links with the University of Huddersfield.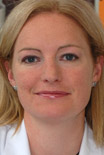 Dr Laura Waters, of the School of Applied Sciences, joined the University of Huddersfield in 2003 as a lecturer in pharmaceutical science. In addition to her externally-funded research into the investigation of phenomena at the interface of chemistry and pharmaceutics, leading to new analytical techniques, Dr Waters is also passionate about encouraging public engagement and interest in science. This has resulted in frequent contributions to the media – including TV and radio – and the delivery of high-profile public lectures.
Research and Teaching Fellowships
The University's Conferment Committee has also awarded Principal Research Fellowships to Dr Fengshou Gu, of the School of Computing and Engineering, and Dr Jane Tobbell, of the School of Human and Health Sciences, becomes a University Teaching Fellow.
Dr Gu is an expert in vibro-acoustics analysis and machinery diagnosis. In the course of more than 20 years of research, he has authored over 100 technical and professional publications in machine dynamics, signal processing, condition monitoring and related fields.
Dr Tobbell is a psychologist whose research and teaching includes the psychology of education. She has a special interest in educational transitions and has conducted studies in transition from primary to secondary school, transition from access courses to HE and transition to postgraduate study – a project funded by the Higher Education Academy.