Personal qualities and work ethic the key ingredient
Wed, 19 Dec 2012 16:42:00 GMT
Research shows that employers value work ethic above qualifications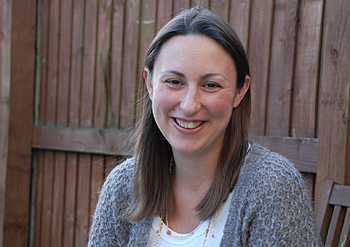 EMPLOYERS are often more interested in a young jobseeker's personal qualities and work ethic than their paper qualifications. That is one of the early conclusions of a University of Huddersfield researcher who is investigating what happens next when a young person who has been jobless or absent from education and training DOES find a job. What are the new challenges and pressures of entering the world of work?
It is an interesting area of research, but one that was relatively neglected, until Dr Lisa Russell (pictured) landed a Joseph Rowntree Foundation grant to delve into the subject. Now she is looking at case studies of young people who have been successful in gaining permanent employment and she will publish her conclusions and recommendations.
An early finding is that while employers take note of qualifications, other factors weigh more heavily with them.
"Employers are more interested in flexibility, a capacity for hard work, customer service skills, turning up on time – qualities of that sort," said Dr Russell.
"This perhaps goes against the grain, because a lot of young people are urged into training and further education for bite-sized qualifications that for employers are not the most defining criteria," she added.
Research into NEETs
The University of Huddersfield is a major centre for research into the lives of young people dubbed NEETS, meaning they are not in education, employment or training. Dr Russell, a Senior Research Fellow at the University's Centre for Research in Post-Compulsory Education, is one of the team conducting a NEET project that has received £124,700 from the Leverhulme Trust.

Now she has been awarded £9,935 by the Joseph Rowntree Foundation for a five-month project that she describes as a development of the existing work on NEETS. She is examining the experience of 16-18-year-olds who move into work in the private sector.
"I am looking at problems they might have faced on the pathway into work and what they feel about the progression and retaining work. A lot of NEET young people tend to end up in poorly paid jobs that are insecure and not long term, so the research is about trying to find how young people overcome those barriers," said Dr Russell.
‌Central to the project will be in-depth interviews with two young men – one who has found work in the North of England with an international restaurant chain; and one in the South who has entered the construction industry.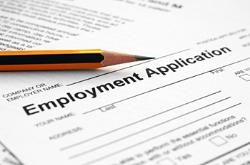 "I am finding out how they gained employment in the first place and also how they retain employment and the research is as much from the employer's perspective as that of the young person," said Dr Russell.
At the conclusion of her project she will write a report and recommendations for the Joseph Rowntree Foundation and she hopes that her findings will help inform policy in fields such as local government strategy, company recruitment, career advice structures and welfare-to-work programmes.