Mapping the crime scene
Wed, 25 Jan 2012 10:31:00 GMT

University experts devise a tool for ultra-detailed research
ONE of the world's most sophisticated tools for mapping crime and revealing which sorts of properties and areas are most at risk has been developed by a team of criminologists and geographers based at the universities of Huddersfield and Leeds.
The GeoCrime Data project – which draws on information from a wide range of sources and uses specially developed software – has created a data product which enables crime patterns throughout the UK to be researched and analysed in unprecedented detail. It could be a major aid in devising crime prevention strategies and enable insurance companies to make much more detailed assessments of risk rather than relying on relatively crude data such as postcodes.
One of the team of four involved in the project is Professor Alex Hirschfield, who heads the University of Huddersfield's Applied Criminology Centre.
"You cannot fully understand crime patterns by using and mapping crime data on its own," he says.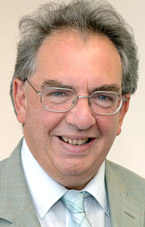 Professor Alex Hirschfield
Therefore he and his project colleagues have drawn together a wide range of the geographic and demographic data that is currently available. They have used the Ordnance Survey's ultra-detailed online MasterMap service and developed a computer algorithm which can determine the nature of every property – for example, whether it is detached, semi-detached, part of a terraced block. They can also analyse the accessibility of streets and how busy they are likely to be – levels of connectivity between streets are an important factor in crime levels.
When this geo-spatial information is combined with neighbourhood classifications based on the population census data, it is possible to determine the social and demographic profile of every residential area, for example, whether they contain students or older families plus their levels of affluence or poverty. Adding crime data produces an even more detailed picture of these communities and levels of victimisation they experience.
"Because we have very accurate geographical referencing of crime data – to an accuracy of one metre – we are able to estimate how many burglaries occurred in each property by type of property," said Professor Hirschfield.
"So, for example, we could identify the number of burglaries in terraced houses and compare that to the number in semi-detached and detached houses. We can then construct what we call property-specific burglary rates, for example identifying the number of burglaries in terraced houses per 1,000 terraced houses."
Using the new data sets, therefore, researchers can build up a detailed picture of burglary rates by type of dwelling, located within different types of neighbourhoods and levels of street accessibility. This will aid crime analysts working for the police, community safety partnerships, local authority planners and Government departments such as the Home Office
The GeoCrime Data project was funded to the tune of £70,000 by the organisation JISC, which exists to champion the use of world class digital technology in the UK.
The challenge, explained Professor Hirschfield, was to discover how to make maximum use of existing data. The project team consisted of two University of Huddersfield criminologists – Professor Hirschfield and Dr Andrew Newton – and two geographers, with computer expertise, from the University of Leeds – Professor Mark Birkin and Dr Nick Malleson.
Now the way is clear for data from the project to be disseminated and Professor Hirschfield and his colleagues are working on academic papers, presenting the findings at conferences and planning further research using geo-spatial analysis in order to learn more about patterns of crime.
Professor Hirschfield is fully aware that the information may well be of use to insurance companies, but he is particularly keen that it is used to assess risk for the purposes of including communities rather than labelling or stigmatising them.
Meanwhile, he is examining the impact on crime of the social mosaic of neighbourhoods, rather than just the risk factors inside individual areas.
"This will take this research into a whole new dimension of crime risks that are due to what is next to an area or community rather that just attributable to demographics and crime risks within it."
A blog explaining the project, containing detailed background information, is now available.