Major conference on investigative psychology
Wed, 23 Nov 2011 16:08:00 GMT
The crime scene
POLICE officers from around the UK, plus writers who have scripted some of TV's leading crime dramas will attend a conference at the University of Huddersfield that will unveil cutting edge research into the burgeoning discipline of Investigative Psychology. The police will learn about techniques that could aid the detection and prevention of violent crime – and the authors will learn that the cliché of the "Cracker"-style profiler is way off the mark...
The University is home to the International Research Centre for Investigative Psychology, headed by the world renowned Professor David Canter (pictured left), who played a major role in creating the discipline. He has made a key contribution to the solving of several high profile crimes. The centre's associate director is Dr Donna Youngs, who frequently appears on BBC TV's "Crimewatch".
Less than three years after its launch in Huddersfield, the Centre already has a large roster of researchers from around the world. They are probing a wide variety of criminal activity and behaviour and will present their latest findings to an expected 80-strong audience at the Huddersfield conference, which takes place on Monday 12 December (11.30am-4.30pm).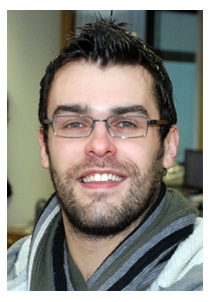 Topics to be covered include murder, stalking, terrorism, deception and workplace violence, plus techniques such as geographical profiling and offender profiling.
And because several crime writers have expressed an interest in attending, the chances are that in future, TV dramas and novels will be much more accurate in their depiction of profilers and the true nature of the contribution they make to cracking crime.
Conference co-organiser John Synnott (pictured right), a Dublin-born crimi nal psychologist, says that it is a misconception to believe that a profiler is a lone, mysterious individual who arrives at a crime scene and immediately rattles off intuitive deductions about the perpetrator. Investigative psychology is a discipline based on a large and growing body of research. "It is a systematic science," he says.
John's own research, focussing on his native Ireland, concentrates on geographical profiling – building up knowledge and understanding of how far and where offenders are likely to travel before and after a crime. Software has been developed which could help predict the movements of criminals.
John is examining the new and worrying development known as a "tiger kidnap", in which armed robbers hold as hostage the family of a person such as a bank manager who has access to large sums of cash. Geographical profiling could be a major aid in tracking criminals and victims once the alarm has been raised.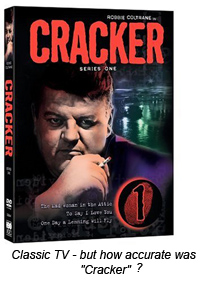 The University of Huddersfield conference is the first public opportunity for people to find out in detail about the wide ranging research of the IRCIP and there will be opportunities to quiz the researchers about their specialist areas of investigation.