Living space
Tue, 31 Jan 2012 12:42:00 GMT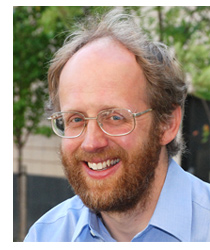 AS the Victorian age drew to a close, working class families in Britain's towns and cities were no longer resigned to dwelling in cramped slums. They were determined to live in more spacious accommodation, better furnished and supplied with piped water and maybe a gas cooker. But stepping up the housing ladder was often unaffordable. Instead, couples opted to have fewer children so that there was more money and living space to spare.
This explanation for a decline in birth rates in major industrial centres during the late-nineteenth century has been researched and developed by University of Huddersfield history lecturer Dr Paul Atkinson (pictured). And it has led to him being awarded a prize by a leading academic journal.
Dr Atkinson – who worked for the Department of Health and the European Commission before his move into the academic world - contributed his article entitled "Family size and expectations about housing in the later nineteenth century" to the journal Local Population Studies. It appears in the latest edition.
It was Dr Atkinson's first academic article and it earned him the Local Population Studies Essay Prize – a cash award of £250.
The urban centres of Leeds, Bradford and Middlesbrough were the focus for Dr Atkinson's research. He used statistics for fertility rates and housing costs, but also drew on cultural sources so that he could deepen his understanding of working class aspirations and demographic changes.