Lecturer's latest award for impact on pharmacy
Wed, 30 Nov 2011 15:43:00 GMT
Prescription for success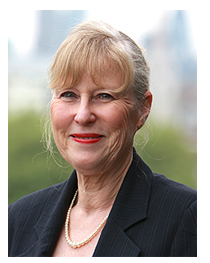 MODERN pharmacists play an increasingly important role in health care – some are now gaining the expertise to diagnose and prescribe as well as to prepare and dispense medicines.
Dr Gillian Hawksworth (pictured), a Visiting Professor at the University of Huddersfield, has played a significant role in the transformation of the profession and it has now earned her a Lifetime Achievement Award from the United Kingdom Clinical Pharmacy Association.
This is the latest in a long sequence of honours earned by Dr Hawksworth, including an MBE for services to pharmacy, after she pioneered new approaches at her business in Mirfield – Old Bank Chemists, which she ran for almost 20 years.
In addition to being Past President of the Royal Pharmaceutical Society of Great Britain, she has served on many high profile national committees, conducted a large amount of research and been heavily involved in Higher Education. In 2005 she was appointed a Visiting Professor at the University of Huddersfield, her home town.
It was during her Huddersfield childhood that her passion was ignited. The young Gillian was fascinated by the work being carried out by the pharmacists at the well-known chemist's shop of Ralph Cuthbert. Her career path was settled and she was first registered as a pharmacist in 1974.
But it was a career path that would take her in many new directions as she worked to develop the role of community pharmacists. One of the reasons she is delighted by the UKCPA Lifetime Achievement Award is that a very high proportion of the members of this organisation are hospital-based pharmacists.
"The importance to me of this award is that it recognises my role in developing the clinical role of the community pharmacist. This goes back to beginning of the 1990s, when I became interested in the community pharmacist becoming much more clinical – like hospital pharmacists – and I started developing services in my pharmacy in Mirfield," said Dr Hawskworth.
Modern pharmacists often review the use of medicines, check the compliance of patients, develop public health services and work very closely with doctors. These are the kind of innovations that Dr Hawksworth helped to pioneer.
Left: Dr Hawksworth collects her Lifetime Achievement Award