Jayne's fashion sense on show
Thu, 27 Sep 2012 17:12:00 BST
Ilkley Festival date for the University lecturer and author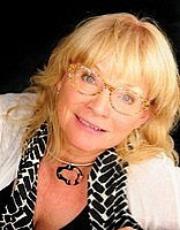 UNIVERSITY of Huddersfield lecturer Jayne Sheridan (pictured) will be sharing secrets of the fashion scene when she appears at the Ilkley Literature Fringe Festival.
Jayne is the author of a book named Fashion Media Promotion: the new black magic.
It examineshow fashion, via advertising, digital and print media and cinema, has adapted itself so that it commands an important role in the global marketplace.
Fashion Media Promotion [pictured below] explores, with some humour, the impact of quintessentially British designers such as Mary Quant, Paul Smith and Vivienne Westwood on both British culture and fashion overseas.
When she appears at the Wildman Theatre at Ilkley Playhouse at 9pm on Monday 1 October, Jayne will discuss the book and read extracts.
She says: "It's such a privilege to talk at the Ilkley Literature Festival. I think Yorkshire has more links to the fashion culture than anyone realises, so it's great to be able to connect with people here.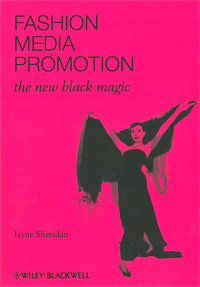 "When I was working at Dean Clough in Halifax I learned that Jean Muir and Vivienne Westwood sourced fabrics from mills here. West Yorkshire mills still provide Savile Row with the best fabrics in the world, some of which are made into suits for James Bond!"
Jayne has an extensive background in public relations and now teaches Fashion Communication at University of Huddersfield. Her book has been selected for saleat London's Victoria and Albert Museum.
Jayne's talk will take place at the Wildman Theatre at Ilkley Playhouse at 9pm on Monday 1 October. Signed copies of the books will be available.