International vibe on campus
Fri, 19 Jul 2013 11:29:00 BST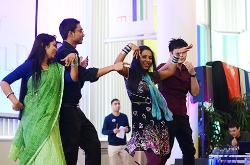 Over 120 nationalities are represented in our student population here at the University of Huddersfield. With the increasing number of international students in the last five years, it's no surprise that the campus and student body is becoming more cosmopolitan and interested in cultural diversity.
Over the last two years the number of international student societies has seen a dramatic increase from a couple of societies to 50! Throughout the academic year you may have seen some of these societies celebrating national days or hosting cultural events. Some of the highlights of this year include the Spring Festival, Latin American Day and the Nigerian Independence Day celebrations.
Nicola Jowett is studying Law at the University and says, "As a British student I love to see international societies holding various events around campus, because it brings colour and life into the University. These events also bring together cultures of the world to share experience and bridge the gap between many of these different cultures.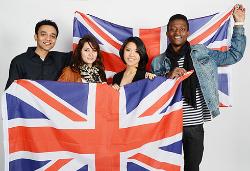 "The events give the student body a fantastic opportunity to experience authentically the different cultures from around the world without having to travel far. Often when people travel they stick to the tourist places, with the international societies holding these events, students can have a real taste of what each culture is like while interacting with each other. I would also like to think that these events inspire both British and international students to interact more and make every student feel at home."
Mexican student Etzali Hernandez says, "I personally think that the events helped to create a warm atmosphere to make the international students part of the community. There's an image, at least in my country that the British people tend to be really cold and impersonal, however, in my experience, this is just a stereotype, and I have made good British friends, without any problem. Also, thanks to these events, I have learnt about other cultures and I have had the opportunity to meet lots of interesting people from other countries."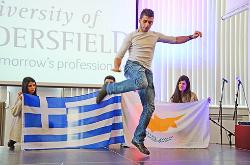 This year's events alone have attracted tens of thousands of the University's student body and staff to various celebrations. These events go a long way to making it easier for everyone to get to know each other. Lots of friendships are being formed and as a result more social interaction is taking place both on and off campus.
Among the annual highlights were the International Food and Culture Festivals which happened in October and March. The event attracts thousands of people to watch cultural performances and sample food from around the world, all hosted by the international student societies.
Watch highlights from the festival here

International Marketing Officer at the University, Alan Tobi, who manages the societies says, "It's been a fantastic year for everyone on campus and really nice to see our international students represented. It has been particularly nice for British students to see these societies and discover something a little more, whether its national cuisines, cultural activity or traditional dress. I would like to personally thank the students who put a lot of hard work into making these events so great and for the support they have given."
There are currently around 50 international student societies running at the University with more coming next year. All of them welcome students, staff, graduates and anyone who is interested in their country, region or culture to join in their activities.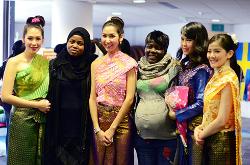 Samar Mansour from Egypt is studying for her PhD at the University and says, "I do support the idea of removing all barriers and boundaries through having one place that integrates all University students together from around the globe. It really makes students feel at home and promotes self-confidence and pride as each society has the chance to show off their culture. Above all, when each society individually participates in such events, they are collectively creating a very cosy and homely environment where all feel engaged and have a sense of belonging."
For further information:
If you would like more details about these societies or related information, please e-mail Alan Tobi on a.tobi@hud.ac.uk
List of International Student Societies http://www.hud.ac.uk/international/society/
Like us on Facebook https://www.facebook.com/UoHinternational
Follow us on Twitter https://twitter.com/HuddersfieldInt