International Scholar
Thu, 24 May 2012 18:35:00 BST
Glenn wins HEA International Scholarship for his work in Islamic Studies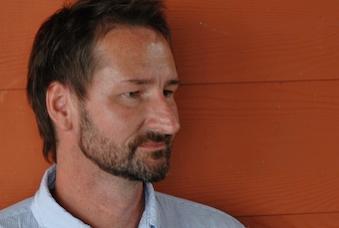 A Huddersfield professor is one of the successful recipients of two new annual funding award programmes presented by The Higher Education Academy (HEA), which will support the development of learning and teaching across UK higher education.
Professor Glenn Hardaker (pictured), a National Teaching Fellow, is recognised as an innovator of education reform initiatives in the application of e-learning and more recently Islamic pedagogy.
The International Scholarship will support Professor Hardaker's continued search for excellence in the teaching and learning of Islamic Studies by collaborating with internationally recognised Islamic universities and related institutions in Malaysia.
The 13 recipients of the 2012 International Scholarship Scheme will undertake specific investigations outside of the UK and deliver specific outcomes for dissemination within the UK sector at the end of the scholarship.
Professor Hardaker, who is editor of Multicultural Education and Technology Journal and Campus Wide Information Systems, has followed his research interests to many countries and this has made him conscious of international issues in higher education. He has a long interest in the Islamic world and most recently he lived, with his family, in Morocco and north Malaysia.
In 2010 Professor Hardaker was granted partial leave of absence by the University to search for teaching and learning methods of excellence in traditional Islamic universities and madrasahs. This search for excellence took him to al-Qarawiyyin in Morocco and then on to Malaysia.
The University of Huddersfield supported his request for time away in 2011 and to travel overseas to various countries searching for excellence in Islamic Studies in traditional Islamic universities and madrasahs. For example, he spent time living and immersing himself in the ancient medina in Fez, carrying out fieldwork on al- Qarawiyyin and other madrasahs of the medina. This opportunity has helped shaped his next phase of teaching and learning research in the field of Islamic Studies in searching for excellence in internationally-recognised universities in the context of Islamic Studies teaching and learning methods.