Huddersfield prof to chair RS College
Wed, 27 Feb 2013 11:57:00 GMT
Royal Society Industry Fellows College key to new industry engagement strategy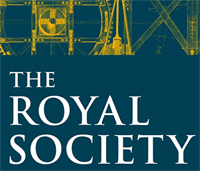 A University of Huddersfield professor has contributed to a new industry engagement strategy from the world's oldest and most prestigious scientific body, the Royal Society.

The Society – founded under the patronage of Charles II in 1662 – has been awarding Industry Fellowships (IF) since the early 1970s. Under this scheme, scientists have received funding which allows them to work closely with businesses to bring the benefits of their research into an industry context.

‌In 2008 Joe Sweeney (pictured below), who is now Professor of Catalysis and Chemical Biology at the University of Huddersfield, was granted a fellowship in order to work with the pharmaceutical giant AstraZeneca at two of its UK plants.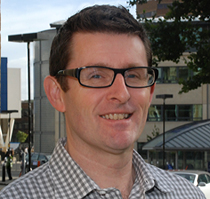 "The scheme is class leading and the only one of its type in the world. The Royal Society is now refining the scheme and increasing the already-considerable impact," said Professor Sweeney.

Amongst other things, the Society is to increase funding for the IF scheme, providing studentships to enable smaller companies to benefit more directly from academic research. Additionally, the Society has convened a new Industry Fellows College, which will enable all the scientists who have been awarded fellowships to form a network and pool their expertise.

"Many Industry Fellows have gone on to be leaders in research or industry, so there is a wealth of experience covering broad areas of science and engineering," said Professor Sweeney. He is the inaugural chair of the new College, with the executive chair being the eminent medicinal chemist Dr Simon Campbell, who is a Fellow of the Royal Society.
Professor Sweeney explained that he proposed the concept of an Industry Fellows College when he wanted to know more about the work and research that had been done by others who had been awarded fellowships. (See him talk more about this concept in the video).
The IF College will play a number of roles, sharing knowledge and organising events such as workshops, some of them aimed at small-to-medium-sized businesses, which have traditionally found it difficult to develop academic collaborations.

"The main thing is to emphasise to industrialists and government that academic research can have direct GDP impact," said Professor Sweeney. "There are 150,000 academics in the UK. If we had only a small percentage of them engaged with industry under the umbrella of organisations like the Royal Society, advised by the Industry Fellows College, it could make a massive difference."
The College will also play a central role in the Royal Society's Year of Science and Industry, a campaign taking place during 2013.