How the world works
Fri, 07 Sep 2012 13:13:00 BST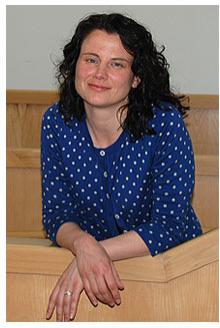 Dr Abigail Locke heads the organisation for professionals who probe the relationship between individuals and society
THE study of social psychology can lead to a real understanding of society and its impact on individuals, according to Dr Abigail Locke of the University of Huddersfield. Now she can play a key role in influencing the direction of the discipline.
Dr Locke, who is Reader in Applied Social Sciences at the University, has begun a three-year term of office as Chair of the Social Psychology Section of the British Psychological Society (BPS).
The BPS is the governing body of the psychology profession in the UK, and Dr Locke's new role means she is perfectly placed to liaise between the academic world and the Society as a whole. The Social Psychology Section alone has almost 500 members.
Dr Locke – whose own research revolves around issues of social psychology and parenting – has been a member of the BPS throughout her career. She has been a committee member of the Social Psychology Section and previously edited its journal Social Psychological Review.
She is passionate about the importance of her discipline.
"Social Psychology is one of the oldest areas of psychology and is where sociology and psychology meet," she says.
"Social Psychology is the study of how people interact with the world. We are all social beings. Every time we turn on the television, read a newspaper, use social media or have a conversation, we are engaging as social beings with the wider world. Social Psychology as a discipline gives us the theory and research tools in order to reach an understanding of this.
"As a discipline it helps us to map society and also to understand the social world's impact on the person. Its strength as a social science is in its dual nature as it has the capacity to deal with both wider societal issues whilst considering the effects of this on the individual."