Healthy numbers for statistician
Mon, 01 Oct 2012 12:15:00 BST
The statistics expert whose skills are at the service of healthcare research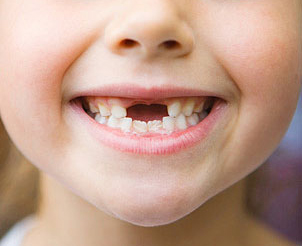 Dr John Stephenson, a Senior Lecturer at the University of Huddersfield's School of Human and Health Sciences, has carried out research in diverse fields that include skin cancer, the rate at which wounds heal and the treatment of children's decayed teeth. Much of his work has been described in a substantial series of sole or co-authored journal articles published over the past four years.
But he is not a medical practitioner, a nursing specialist, nor a dentist. Dr Stephenson's professional and academic background is in mathematics and statistical modelling and for ten years he worked in the UK nuclear industry.
After his move into Higher Education, his statistical modelling skills – which enable the ultra-sophisticated analysis of data – have been deployed in a sequence of dental, medical, and socio-medical research projects.
"Statistics are statistics really," says Dr Stephenson. "It is almost immaterial what the context is. When I worked in the nuclear industry I used to develop statistical models on the cracking of nuclear reactor fuel bricks. It sounds very different from the work I have been doing recently, but methodologically it isn't really."
His co-authored articles include two that have been published this year describing research - into the psycho-social impact of facial skin cancer, drawing on the results of a survey of patients.
"You might have been cured of the cancer, but it could still leave you with disfigurement and psychological problems and reduced quality of life, and we were looking at the factors that affected the quality of life of patients who had undergone these procedures," explained Dr Stephenson.
He has also used statistical modelling to explore the rate at which wounds heal, and a collaborator on this research is Dr Karen Ousey, of the University of Huddersfield, whose clinical and research background includes wound management. This work too has been described in a 2012 journal article.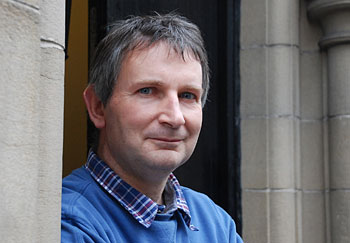 The work that first drew Dr Stephenson (pictured) into using his statistical and mathematical skills in the field of clinical research was a project at Cardiff University, where he studied for his PhD.
This was a large-scale project that involved more than 2,000 children and it was designed to test whether it was desirable or necessary to fill or to extract primary teeth that developed caries, or cavities. It had been argued that there was no need to treat these teeth – unless the child was in pain or there was a danger of infection – because they would soon fall out anyway.
The research project in which Dr Stephenson participated meant dealing with a multilevel data set comprising 2,500 children, 20,000 teeth and 100,000 tooth surfaces. The eventual findings were that survival rates of filled teeth were approximately double those of untreated teeth. Dr Stephenson has published three journal articles based on this project.
It was in 2010, shortly after completing his PhD, that Dr Stephenson came to the University of Huddersfield and his statistical expertise has seen him involved in a wide range of health science research.
"There are lots of people who are very strong on qualitative research methods, but not so many people working quantitatively in the health field, so you could say I support any kind of quantitative analysis that takes place, whether it is in the School of Human and Health Sciences or in other schools and departments throughout the University," he says.