Great lady of the North
Fri, 18 May 2012 17:22:00 BST
Huddersfield expert's research triggers a unique exhibition of Lady Anne Clifford's books and portrait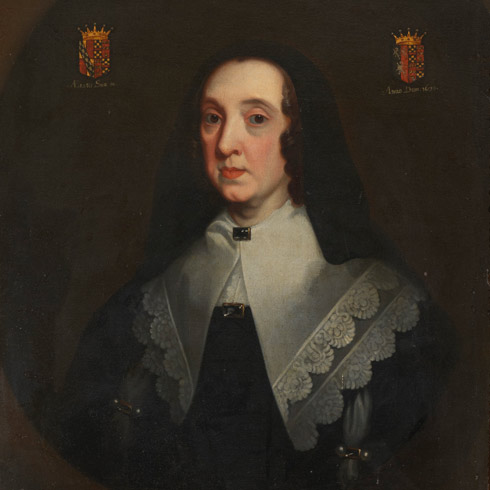 LADY Anne Clifford (pictured in middle age) – one of England's most formidable female aristocrats – left a legacy that included a set of Great Books of Record that documented her long fight to claim her inheritance, plus a Great Picture that recorded and celebrated her life and her dynasty.
But only now – more than 300 years after Lady Anne's death – are the books and the picture being exhibited together in public for the first time, at the Abbot Hall Art Gallery in Kendal, which is in the heart of the enormous Clifford family estates that once straddled huge areas of Westmoreland and Yorkshire.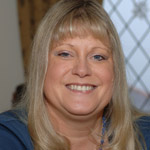 The catalyst for this is a major research project by the University of Huddersfield's Dr Jessica Malay (pictured), who won a substantial award to carry out a three-year investigation of Lady Anne Clifford's Great Books of Record.
Lady Anne, who lived from 1590-1676, fought a long and bitter battle to inherit the estates after the death of her father. Part of the process was to assemble Great Books of Record – three 1,000-page sets consisting of three volumes each. They contain a wealth of fascinating historical, cultural and autobiographical material.
Two sets eventually came to be housed at the Cumbria Archives Service in Kendal and in 2004 the third set was acquired by the Cumbria Archive Service, meaning that for the first time in 300 years the Great Books of Record were in one place.
Meanwhile, the Great Picture, dating from 1646, was acquired by the Lakeland Arts Trust in 1981. But because it is so large, it has never previously been shown in its entirety at Abbot Hall. Now however, the central section has been reunited with the side panels, thanks to a generous grant by Mary Burkett OBE, allowing visitors to experience the full impact of the painting that depicts Lady Anne and members of her family plus a huge numbers of domestic items and coats of arms that represent the Clifford family heritage.
£156,274 Leverhulme grant
In 2009, Dr Malay – an expert on women's writing during the renaissance period – was awarded £156,274 by the Leverhulme Trust for a three-year project that has seen her and her colleague Dr Sheila Sweetinburgh painstakingly transcribe the estimated 600,000 words of the Great Books.
The aim is for a special edition to be published, making the Great Books available to all scholars and general readers.
Dr Malay is in the final phase of her Leverhulme Trust project, but she is certain that Lady Anne Clifford will continue to play a key role in her academic research. For example, although the Great Books were compiled by scribes, Lady Anne personally annotated and underlined many passages and Dr Malay plans to investigate these more closely, as a way of gaining even greater understanding of this female aristocrat, who was responsible for rebuilding and restoring large numbers of houses and castles across her Northern lands.
To coincide with the Abbott's Hall exhibition, which runs until December, Dr Malay has delivered a special lecture at the art gallery and has written a booklet entitled 'Anne Clifford: A life in portrait and print' which is published by the University of Huddersfield, in tandem with Abbot Hall Art Gallery, Cumbria County Council and the Leverhulme Trust. It contains a large number of illustrations and reproductions of pages from the Great Books, plus an account of Lady Anne's life.