Finding the pain barrier
Tue, 10 Jul 2012 09:29:00 BST
Why are some people less prone to pain than others – a Huddersfield researchers aims to find out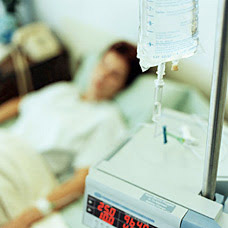 SOME victims of serious illness experience much less pain than other sufferers, thanks to a natural biochemical variation in the cells of their bodies. Now a scientist at the University of Huddersfield has been awarded research funding that will aid his project to learn more about this variation and therefore develop treatments that could lead to the relief of pain for all patients, with much less dependence on drugs that can have distressing side effects.
Dr Patrick McHugh (pictured below) is a Senior Research Fellow in the University's Division of Pharmacy and Pharmaceutical Sciences. His wide range of research interests includes drugs used to treat illnesses of the central nervous system. Now major UK charity the Pain Relief Foundation has awarded Dr McHugh a grant that will enable him to step up research into a biochemical pathway known as Tetrahydrobiopterin, or BH4.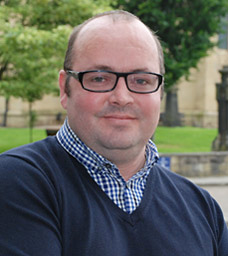 It occurs naturally, playing several important roles in the biochemistry of the human body. And it has been discovered that in some people genetic variation in a key component of the BH4 pathway means that they are less vulnerable to pain caused by diseases such as cancer.
"They can be resistant to pain for long periods and this can reduce the use of opioid therapies," says Dr McHugh. Opiates, he explained, act by simply activating the opiate receptors in the brain and block the transmission of pain messages. They can be highly addictive and cause side effects. An alternative approach, based on the pain alleviating characteristics of the BH4 pathway, could lead to a much improved quality of life for patients.
So the task is to find out why some people – approximately 15% – develop the genetic variation in the BH4 pathway that makes them experience less pain. Dr McHugh will begin with test tube research, but then move on to the analysis of patient blood samples. The goal is to find the biological signature of people who are less prone to pain, as well as those with different forms of pain. If this can be replicated, then it could lead to the development of a new drug or treatment.
The initial focus of Dr McHugh's research into the BH4 pathway will be its potential for pain relief. But this pathway is also related to other diseases, so there could also be scope for new treatments for conditions such as bipolar disorder, schizophrenia, as well as neurodegenerative diseases.