Enterprise and impact
Mon, 30 Apr 2012 11:35:00 BST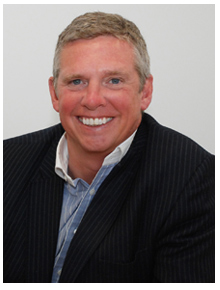 Business and branding expert Patrick Allen is MD of Uni's Enterprise and Innovation Centre
He played a key role in ensuring that a rebranded Co-operative became one of the most go-ahead and high profile retailers in Britain. And his globetrotting career has seen him work on behalf of some of the biggest businesses in the world, boosting their brands. Now, Patrick Allen's latest challenge is to ensure that a ground-breaking, £12 million Enterprise and Innovation Centre (EIC) at the University of Huddersfield achieves its full potential.
He has been named as managing director of the centre, now nearing completion. Equipped with the most up-to-date technology it will provide space and facilities for large, well-established companies plus dynamic start-up firms and it will ensure easy access to research and facilities at the University of Huddersfield.
Mr Allen (pictured) describes the EIC - which has received backing from the European Regional Development Fund and from Kirklees Council - as a "unique proposition" and he is in no doubt that it will be a major boost to the regional economy.
"My ultimate vision is to leave a legacy, not just for the centre itself but for the University and the Kirklees area, so that when people look at Huddersfield they will say it is world class for innovation and growth."
A worldwide portfolio
Manchester-born Mr Allen has an academic and a business track record. Originally a student of social psychology and philosophy, he moved into the study of business and trained as an accountant before moving into executive development and starting his own consultancy.
This led to a CV that has seen him travelling the world, working for a portfolio of firms that include IBM, Allied Domecq, Rolls Royce and Emirates Airlines. He specialised in building brands and developing new markets for products and when he decided to cut down on travelling he took on a new challenge at the Co-op, joining its management executive, taking charge of marketing.
After a massive rebranding exercise, the Co-op group's market share rose dramatically from a position outside the top 50 of British retailers to a place in the top six.
Mr Allen recently teamed up with the entrepreneur and philanthropist Graham Leslie, founder of the Galpharm Group. He had been appointed Entrepreneur in Residence and Professor of
Entrepreneurship in the University of Huddersfield's Enterprise and Innovation Centre and suggested that Patrick Allen would be the ideal MD.
After an interview process, Patrick Allen was offered the post and is excited by the possibilities: "Universities often fail at business development because they attempt to 'spin-out' companies and are not backed by sufficient commercial acumen, says Mr Allen. In contrast, the EIC will be 'spinning-in' companies both large and small. There will be expert help and advice on matters such as finance, access to global markets, design and legal issues, plus access to the University's technological know-how."
Mr Allen is adamant that the EIC will be a dynamic operation that will be much more than simply a serviced office and the goal is to achieve a mix of firms operating in diverse areas, although generally hi-tech in basis.
The development of the EIC is on schedule and contractors should hand over the keys during the May. There will be a 'soft launch' in June and an official opening later in the year.
"Within 18 months I would expect the centre to be fully operational and full to capacity, but it is not just about getting as many bodies in there as quickly as we can," says Mr Allen. "We are being extremely careful in making sure that we have got the right culture so a peer-to-peer network can be developed where companies interact with a mutually-beneficial outcome."