Enhancing Employability through Placements in Higher Education
Tue, 16 Jul 2013 16:02:00 BST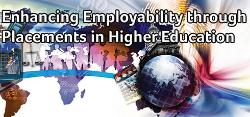 The Business School hosted a one day conference entitled 'Enhancing Employability through Placements in Higher Education.' With 100 attendees the conference was funded by the Higher Education Academy through an Individual Teaching Grant secured by Ruth Brooks. With Laura Forester-Green from the Business School, Ruth organised the event where 20 papers were presented by academics, careers and placement advisers on placement initiatives being run across the country.
Key note speakers were Judie Kay, Associate Director Career Development and Employment from RMIT University Melbourne and Norah McRae, Executive Director Co-operative Education Program and Career Services, University of Victoria, Vancouver. There was also a presentation by RateMyPlacement a student focused placement site.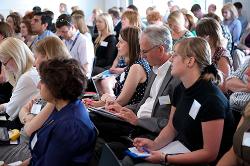 ‌
After lunch a panel of invited guests including placement students, graduates who had taken a placement, a national placement recruiter and a placement officer from the University answered questions from conference delegates in a Question and Answer session.