Debut work is poised for a prize
Wed, 07 Mar 2012 15:14:00 GMT
Experts judge that Dr Paul Thomas's first book is one of the year's best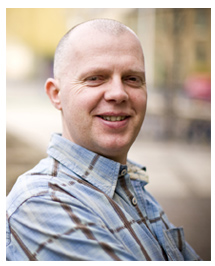 A UNIVERSITY of Huddersfield lecturer's first book has made the shortlist for one of the most prestigious awards in his field.
Dr Paul Thomas published Youth, Multiculturalism and Community Cohesion in March 2011.
It is an analysis of a policy named Community Cohesion, intended to heal social rifts in areas, some of which have proved riot-prone. Among the research which contributed to the book was Dr Thomas's detailed examination of youth identity in Rochdale and Oldham.
The book was one of 13 candidates for the Philip Abrams Memorial Prize, administered by the British Sociological Association. The £1,000 prize – intended to stimulate new ideas and fresh research – commemorates the influential Professor Philip Abrams and is awarded every year to the best first and solely-authored book within the discipline of sociology.
An initial list 13 books was chosen and experts at universities around the UK have now whittled this down to four finalists. The winner will be announced at the 2012 British Sociological Association Conference, taking place in Leeds on 11-13 April.
The Abrams award has a high profile in the world of sociology, said Dr Thomas, so he is delighted to have made the final shortlist.
"It means that the book will receive a lot of attention. Being shortlisted shows that a lot of leading experts in the field are highly positive about the book."
Dr Thomas, who is Reader in Youth and Community Work at the University's School of Education and Professional Development, has contributed chapters to co-authored volumes in the past, but Youth, Multiculturalism and Community Cohesion was his first solo book. It will soon be joined by a second. Due out in the summer is Responding to the Threat of Violent Extremism – Failing to Prevent?
It examines a policy named Prevent – initiated by the last Labour Government and adapted by the Coalition – which carries out educational work designed to counter terrorism.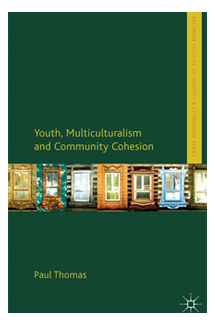 Dr Thomas has several criticisms of the way the policy is being implemented. By focussing almost exclusively on Muslim communities – including many that have no connection with violence – it has been counter-productive, he claims.
"It has reinforced their sense of being a separate community and made them feel they are being victimised," said Dr Thomas. The Prevent policy should have worked with young people from all communities, he argues.
One of his criticisms of Prevent is that does not pay enough attention to far right extremism. "Events such as the Norway massacre suggest that it is a mistake to believe that violent extremism most likely to come from Muslim sources," said Dr Thomas.