Crime team
Fri, 10 Feb 2012 14:13:00 GMT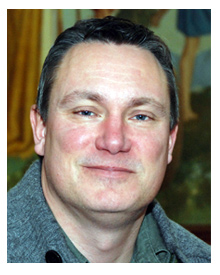 CLOSER links have been forged between the twin worlds of academic crime researchers and homicide detectives, after an innovative event organised by a University of Huddersfield lecturer.
The day-long Investigating Homicide Symposium included papers from both university-based experts and experienced murder detectives. And the event was headlined by a leading United States expert on serial killers and sexual predators.
The symposium was the brainchild of Dr Jason Roach (pictured right), a Senior Lecturer in Criminology at the University of Huddersfield. It was presented under the aegis of the University's Crime and Policing Group, of which Dr Roach is the director.
"It was quite an unusual event," he said. "It is more common to have either conferences for criminologists that mainly focus on academic research, or conferences for police officers and detectives. So this was quite a rare chance to get both groups together and there was some excellent feedback."
Towards the end of last year, Dr Roach attended a criminology conference in San Francisco and met Dr Eric Hickey, who is Director of the Centre for Forensic Studies at Alliant International University in California. He has worked closely with the FBI on high-profile cases and has published widely on subjects such as violence, sexual perversion and serial crime. Books include "Serial Murderers and Their Victims", used as a textbook in many U.S. universities and studied by people working in law enforcement.
Dr Roach invited Eric Hickey I(pictured below) to cross the Atlantic and speak to staff and students at the University of Huddersfield, which is a major centre for the study of criminology, forensics and disciplines such as investigative psychology.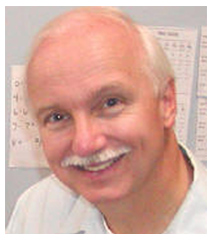 When the American expert accepted the offer, Dr Roach decided to take full advantage of his visit and obtained University funding to make it the basis for a packed day-long symposium that included contributions from 15 academic researchers and police officers. Some of the detectives, such as Max McLean, formerly a West Yorkshire Police superintendent, have switched to academic study – he is now working towards a PhD, supervised by Dr Roach.
Dr Eric Hickey opened the symposium with a keynote address on the latest developments in defining serial murder and the international implications for offender profiling.
Mr McLean's paper was entitled "complex murder investigation for a vulnerable victim" and Dr David Canter and Dr Donna Youngs of the International Research Centre for Investigative Psychology, based at the University of Huddersfield, spoke about the latest developments in geographical profiling.
Dr Roach, whose current research focuses on child homicide and undetected murder, spoke on "Long interval detections, under-the-radar offenders, and the preservation of the skilled detective".
There were also contributions from criminology researchers at several other UK universities and the day closed with a discussion session chaired by criminology lecturer Melanie Wellsmith, a former special constable, crime analyst and researcher with the Jill Dando Institute Crime Science Lab who is now Deputy Director of the University of Huddersfield Crime and Policing Group
Said Dr Roach: "The overall idea of the symposium was the police detectives would hear a broad array of what is going on academically and when the police presented their papers, the academics would get an insight into investigative practice.
"Feedback suggested that we should do this more often and that this was a good way of bringing together practitioners and those involved in academic research. It helped both academics and police learn about the areas where future research might be fruitful."
Now it is hoped that some of the proceedings of the Investigating Homicide Symposium will be published in a journal edited by Dr Roach. Also, Dr Hickey and Dr Roach plan to establish formal links between their universities, possibly leading to staff and student exchanges and research collaborations.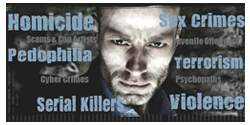 Chilling image lists Dr Eric Hickey's areas of expertise