Business School key role in £2m EU project
Tue, 05 Mar 2013 14:43:00 GMT
Educational and research initiative to advance Central Asian republics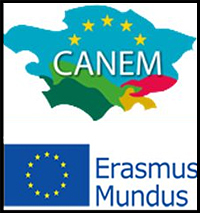 THE University of Huddersfield's Business School has been awarded a key role in a £2 million EU-funded project to provide educational and research opportunities to students and academics from a cluster of Central Asian republics that were once part of the Soviet Union. The aim is to boost their economic prospects and their links with Western Europe.
From later this year and until 2016, a substantial number of students and staff from universities in Kazakhstan, Kyrgyzstan, Tajikstan, Turkmenistan and Uzbekistan will relocate to Huddersfield in order to augment their studies and research (see map below for the countries involved).
"The Business School's membership of this international project is a reflection of the esteem in which we are held in Central and Eastern Europe, as well as further afield," said Dr John Anchor (pictured below), who is the University of Huddersfield's co-ordinator for the project.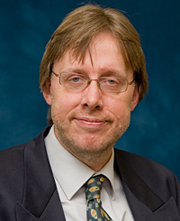 ‌It is named CANEM – Central Asian Network for Economics and Management – and is being run by a consortium of five universities in Spain, Italy and The Czech Republic, with the University of Huddersfield as the sole UK representative. Funding comes from the EU's Erasmus Mundus programme, which aims to promote dialogue and understanding between people and cultures through mobility and academic co-operation.
Dr Anchor's involvement was sought because of his expertise in emerging markets – he is director of a research group that specialises in the subject.
‌CANEM is a product of the EU's ambitions to influence and provide support to emerging countries in strategically important areas such as Central Asia, said Dr Anchor.
"By bringing people over we will influence future opinion formers in those countries, improve their human capital and therefore their competitiveness. They will have a better trained workforce and it is in our interests if these countries are performing better from an economic point of view," he added.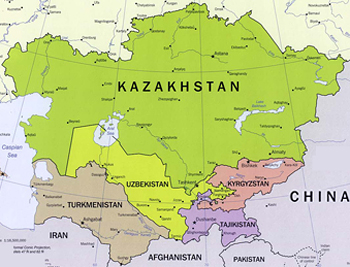 There will be an online selection process for students and researchers from the Central Asian universities who apply to come to Huddersfield.
‌"In the case of the researchers, I will be looking at compatibility with the Business School's existing research interests, but also the possibility of extending them into related areas," said Dr Anchor.
"The CANEM project will enable the Business School to build upon its previous experience of projects in Central and Eastern Europe and the former Soviet Union to develop new research and education links in Central Asia," he added.