Be a part of Team Hud
Mon, 07 Oct 2013 16:09:00 BST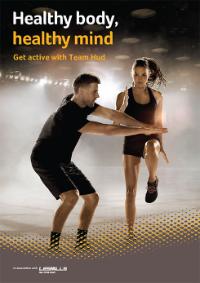 The University sport and fitness department are seeking students with Fitness Class or Dance teaching qualifications.
Please contact Laurie Nettleton, l.j.nettleton@hud.ac.uk or telephone: 01484 472093 if you are interested in teaching fitness classes in our new Sports Centre.
This is a great opportunity to be a part of our team. Don't miss out!