A taste of the 70s
Thu, 02 Feb 2012 08:50:00 GMT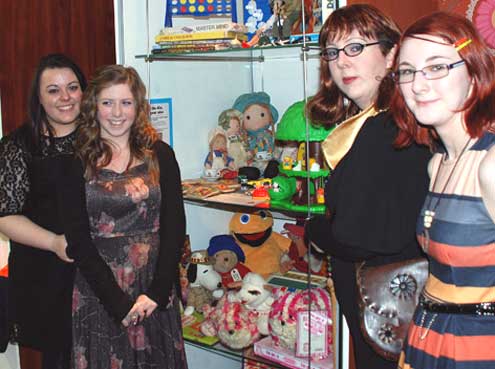 The students who worked on the major new Silver 70s exhibition. From the left, Amber Wilson, Rebecca Jones, Mo Todd and Georgie Willisford. The 70s-style toys and games in this cabinet were mostly unearthed by Mo...
THE years that spawned glam rock, flared trousers, maxi skirts, chopper bicycles, basket meals and space hoppers have been dubbed "the decade that taste forgot". But memories of the 1970s will flood back now that a team of history students at the University of Huddersfield have played a key role in researching a major new exhibition.
It is entitled "Silver 70s" and occupies a large gallery at Leeds City Museum until 22 April. Packed with artefacts and images of the 1970s, it allows visitors to imagine that they are revisiting a typical Leeds house and garden of the decade.
The exhibition includes a detailed recreation of a teenager's bedroom from the period, plus an authentic 1970s kitchen and even a garden shed, with chopper bicycle lurking inside. There are drinks cabinets containing bottles of the decade's favourite tipples, cupboards full of toys and games and a plethora of pictures ranging from film posters and album sleeves to that period icon "The Green Lady", an enigmatic portrait that was proudly hung on millions of living room walls.
In 2010, the University of Huddersfield and Leeds Museums and Galleries signed a Memorandum of Understanding, meaning they would collaborate on projects. Students have been given the opportunity to work on exhibitions and Amber Wilson, Rebecca Jones, Mo Todd and Georgie Willisford took part in the Silver 70s project as part of their portfolio of work for a third-year module entitled History in the Community.
Their research into the social and cultural history of the 1970s meant that the Huddersfield students contributed to the contents of the text panels that guide visitors through the exhibition. They took on areas of speciality. For example, Amber probed the topics of fashion, music and sport; Rebecca's research included the food that was popular during the period; and Georgie's interests included TV, books, films and games.
"Some of the best films came out of the 1970s – 'Grease' is one of my favourites!" she says.
Three of the students were born in the 1990s, and so they called on their parents' and grandparents' 1970s memories as an aid to research. But Mo was born in 1970 and was able to furnish the exhibition with a large number of toys, games and records from her childhood – enough to fill an entire cabinet. "They are just things I kept," she explains.
Most of the research team are also taking part in a history module which studies the 1970s in depth.
"The 1970s can seem very close to us, but we have been encouraged to see it as a historical era in its own right," said Amber.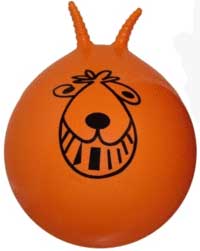 "But is almost scary how similar the 1970s can seem to our own times," added Rebecca. "There are a lot of comparisons that you can make."
Do they think that the decade deserves its reputation for terrible taste? Well, Rebecca was happy to attend the launch in an authentic 1970s dress and Amber pointed out that a lot of the fashions of the period – such as maxi dresses and playsuits – had been making a comeback.
The History in the Community module is led by lecturer Dr Rob Ellis, who paid tribute to the hard work put in by the four students, who will now write academic essays about their findings.
"This really is a big exhibition and the students have been given an insight into how these projects come together. Also, it was a real chance for them to be creative," said Dr Ellis.
"Working with Leeds Museums is great for us because it allows students to explore history in ways that are different from just the written word. We gain access to whole new ways of representing history."
The Silver 70s exhibition at Leeds City Museum has free entry. It forms part of Diamond Jubilee celebrations, because it recalls memories of the Queen's Silver Jubilee of 1977 and commemorates the fact that she is the first monarch to mark 60 years on the throne and 60-plus years of marriage.