A lesson in education
Mon, 13 Feb 2012 15:15:00 GMT
New lecture commemorates the legacy of Brian Jackson
A PROGRESSIVE and provocative educational thinker who co-wrote a best-selling book that played a key role in the debate over comprehensive and selective schooling is to be commemorated by a prestigious new Annual Lecture at the University of Huddersfield.
It is hoped that the event will restore the late Brian Jackson and his 1962 book "Education and the Working Class" to prominence.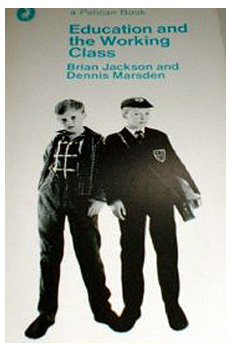 University of Huddersfield sociology lecturer Dr Alex Smith is the man behind the lecture – launched to coincide with the 50th anniversary of the book, which Brian Jackson wrote with fellow Huddersfield-born sociologist Dennis Marsden.
"I think that in recent years the study hasn't had as much recognition as it deserves," said Dr Smith. "It was hugely important in its day and a bestseller that sold over 100,000 copies during the 1960s.
"It had a massive impact on wider debates about comprehensive education and the grammar school system. It remains relevant to arguments about social mobility and how best to provide opportunities through education to people from working class and other lower socio-economic backgrounds. These debates are still very much with us as we debate access to Higher Education and the Government's free schools policy and how to get schools to perform better."
The inaugural Brian Jackson Memorial Lecture is open to the public and will take place at 5.15pm on Wednesday, 14 March, in the George Buckley Lecture Theatre at the University of Huddersfield. It will be delivered by Professor Mike Savage, who is Head of the Department of Sociology at the University of York and whose latest book, 'Identities and Social Change in Britain since 1940: the politics of method', tells the story of the development of sociology in post-war Britain. He also discusses the Huddersfield-based study that Brian Jackson and Dennis Marsden carried out in the 1950s, leading to their seminal 1962 book.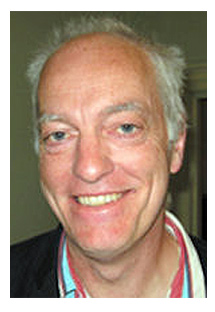 Professor Savage's book provided Dr Smith with inspiration for the Brian Jackson Memorial Lecture, which he hopes will become a keynote event on the calendar for sociologists throughout the country.
But he also stresses the local significance of Jackson and Marsden, who were both working class Huddersfield men who met while they studied at Cambridge University. They decided to return to their home town and use it as the basis for groundbreaking research into working class life and experience of education. In addition to its sociological and educational significance, the book is a vivid depiction of late 1950s Huddersfield.
"The book is a reminder that Huddersfield is one of the sites that made sociology in modern Britain, largely because the town is an exciting laboratory for the study of social change," said Dr Smith.
After the publication of his best-known book, Brian Jackson continued to play a key role in education and in the 1970s he worked to establish the National Children's Centre in Huddersfield, whose HQ is named Brian Jackson House.
Dennis Marsden, co-author of "Education and the Working Class", died in 2009, aged 76. He had been a leading sociologist and author and he too is to be commemorated annually at the University of Huddersfield through the Dennis Marsden Essay Prize of £300, which will be awarded annually to the best undergraduate sociology essay.
- The lecture on Wednesday 14 March is free and open to all. To reserve a place, phone 01484 471158 or email a.c.sprawson@hud.ac.uk.