A great little museum
Wed, 23 Nov 2011 11:07:00 GMT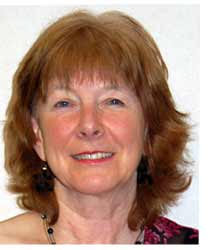 A FASCINATING but little-known Lake District museum that has hundreds of paintings by Peter Rabbit creator Beatrix Potter will have its profile raised by a lecturer at the University of Huddersfield.
Journalism course leader Eileen Jones (pictured left) has been awarded a Collaborative Ventures Fund grant to study the impact of public relations in museum promotion.
She is working with The Armitt, a small museum in Ambleside. It holds several significant collections but currently has a low profile among locals and tourists.
Eileen has already achieved coverage in several regional magazines, and is now working on national media relations in the build-up to the museum's centenary next year.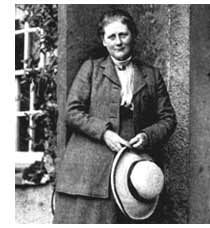 The Armitt's collections include more than 400 watercolours by Beatrix Potter (pictured right), in her role as a scientific artist, depicting fungi, fossils and Roman archaeology, and significant works by the Dada-inspired artist Kurt Schwitters, founder of the Merz movement.
An exhibition running currently highlights the remarkable evacuation from Kensington of the entire population of the Royal College of Art – staff and students – to Ambleside for the duration of the Second World War. The eponymous Bohemians in Exile were billeted in two of the small town's hotels, painted local people, and became a part of the local community, joining football teams and even the Home Guard.
The exhibition has been so successful that it is being retained to run until next spring when it will transfer to London. Exhibitions of work by several major artists are planned for the centenary celebrations.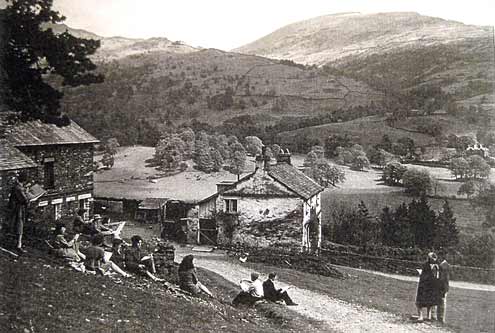 Royal College of Art students attending a drawing class on the hills above Ambleside during the war, from the "Bohemians in Exile" exhibition