€3.9m project hailed success by the EC
Tue, 18 Jun 2013 11:38:00 BST
Huddersfield plays major role in multi-million euro HARCO Project to revolutionise machine tools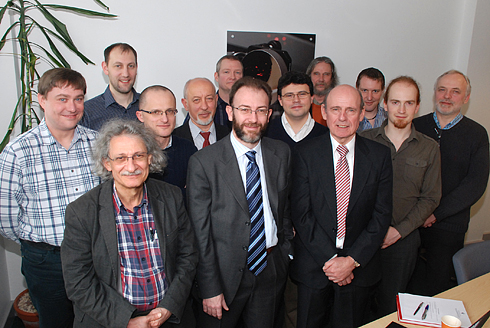 Pictured above [centre] is the project co-ordinator for HARCO, Gian Maura Maneia, who worked closely with the University's Professor Alan Myers [centre right] throughout the HARCO project and are stood with the project members who attended a meeting held at the University of Huddersfield.
MACHINE tools and manufacturing machinery are set to be revolutionised – achieving much greater levels of accuracy with the fitting of highly-affordable smart components – after a multi-million Euro research project in which University of Huddersfield experts played a key role.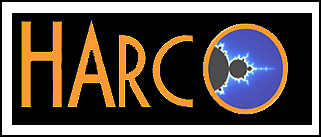 Named HARCO (Hierarchical and Adaptive Smart Components for precision production systems application), the three-year project officially concludes this summer and was backed to the tune of €3.9 million Euros by the European Commission Seventh Framework Programme (FP7).
The University of Huddersfield, home to a globally-respected EPSRC Centre for Innovative Manufacturing in Advanced Metrology, was one of ten Europe-wide collaborators in the project, which was co-ordinated by the Italian company Ce.S.I. (Centro Studi Industriali), a long-established designer of high-performance machine tools.
"HARCO has been a great success and achieved its goals," said the University of Huddersfield's Professor Alan Myers. He explained that the University's team of researchers, based in the EPSRC Centre, had developed equipment that will be used to reduce vibration levels on machine tools and therefore make significant improvements in the accuracy of the products they manufacture. ‌
Earlier in 2013, Gian Maura Maneia of Ce.S.I., who is project co-ordinator for HARCO, led a fact-finding visit to the University of Huddersfield by all the member organisations. He explained that the HARCO research was triggered by the need to increase machine tool accuracy and reduce the number of faulty parts that were produced, while keeping costs low.
‌This will be done by adding modules to existing machinery or incorporating them into new ones. As a result, European machine tool manufacturers will be able to achieve the same levels of accuracy as the highest quality products on the global market, but do so at up to half the cost.
The HARCO research will result in the production of adaptronic modules incorporating electromechanical, electronic and measuring systems that can perform a wide range of tasks. These include active vibration control and interactive structural measurement. The result will be the extremely high dynamic characteristics and thermal stability required for fast precision machining.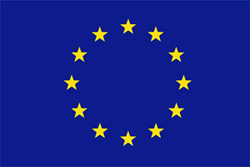 HARCO is being hailed as a success story, said Mr Maneia, who was invited to present the project's findings at a special European Commission event in Brussels. It was expected that equipment resulting from the project would soon be commercially available.
Huddersfield expertise
One of the major advantages of equipment developed from the HARCO Project will be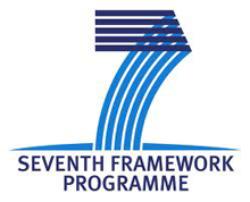 that its modularity means it can easily be fitted to different machines.
‌Mr Maneia explained that he had worked closely with Professor Myers, Dr Andrew Longstaff and Dr Simon Fletcher of the University of Huddersfield's EPSRC Centre, home to a team of world-class experts in the science of metrology.
‌The European Commission's FP7 funding programme is due to close, but will be succeeded by Horizon 2020, described as the "flagship initiative aimed at securing Europe's global competitiveness". It will run from 2014 to 2020 with an €80 billion budget and after the success of HARCO it is anticipated that the University of Huddersfield will be a participant in Horizon 2020 research projects.
The University's role in HARCO had been to develop a structural monitoring module that will detect inaccuracies caused by thermal effects on a machine and apply a correction through numerical control. The result is a very sophisticated monitoring unit, said Mr Maneia, who has worked with the University of Huddersfield experts on previous projects revolving around machine tool accuracy.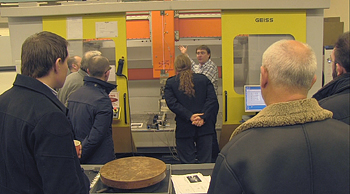 The March meeting was held in Huddersfield so that delegates could see demonstrations of the University's structural monitoring module (pictured right). They also received a presentation by Andy de Vicq, a director at the DVST, who specialise in effective manufacturing systems and automation. The UK-based company have been developing an adaptive damping system for the project to reduce vibration.