£22.5 million building project underway
Thu, 19 Jul 2012 13:55:00 BST
Learning Leisure Centre operational by 2014
THE University of Huddersfield is poised to embark on its most complex building project yet, resulting in massive improvements to sports, leisure, learning and catering facilities.
A dramatic new £22.5 million learning and leisure centre (pictured), occupying some 7,000 square metres, will have taken shape adjacent to Wakefield Road – opposite Sainsbury Supermarket – that is currently mostly occupied by a staff car park. New parking facilities have been developed at nearby Firth Street.
Work begins this summer with the demolition of the existing Shorehead Building. And after six phases of construction, designed to minimise disruption to university life, it will conclude in the spring of 2014. When the new building is operational in 2014, the existing University sports centre will be demolished and the site landscaped.
"For its size and complexity, this will be the largest and most complex project we have tackled on the campus," says the University's Deputy Director of Estates and Facilities, Alan Johnson, who will be project manager.
The new centre will stand on stilts and have four levels. The lowest will be the new sports hall, with a much greater range of facilities than the present building, including an eight-court hall, squash courts and fitness studios.
The next floor will have more than 1,000 square metres of social, catering and learning space with links through to the existing library. The new catering area will be much larger and more flexible than existing facilities. There will also a new and expanded student services centre.
The frontage of the main entrance to University's Central Services Building will be remodelled to allow access to the new building, the third floor of which will be new premises for the University's Students' Union. The top level will be a conference centre.
Planning permission for the demolition of the Shorehead Building has now been granted and this work will get underway during the summer. Meanwhile the Leeds-based architects Watson Batty have produced designs for the new building which have now been submitted as part of the planning permission process. The global company Mott MacDonald has been commissioned to carry out mechanical and electrical engineering design and performance services for the new centre.
Images of the new building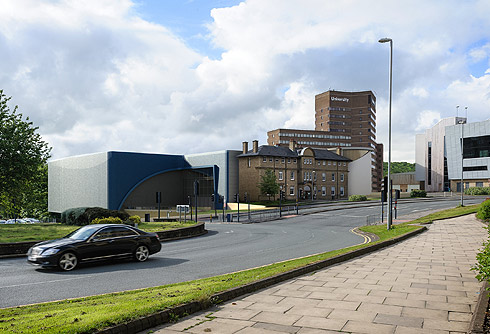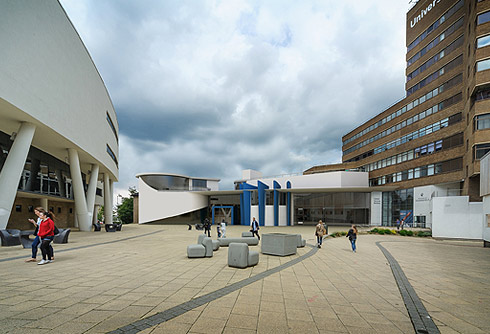 ‌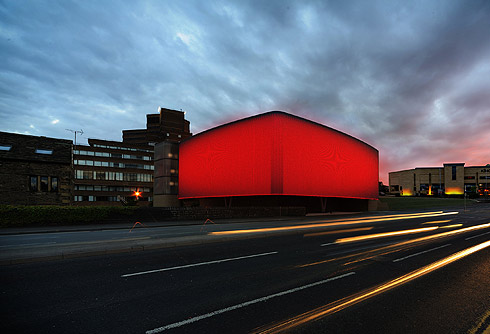 ‌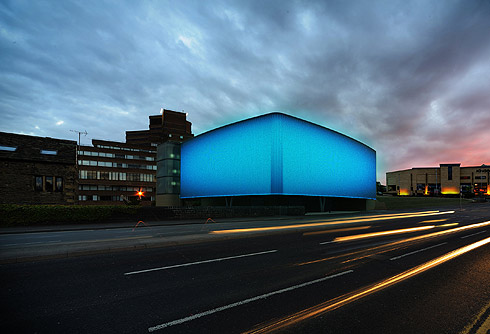 ‌