Plans move forward to further expand pharmacy research
Thu, 18 May 2017 10:44:00 BST
Planning day lays foundation for 10-year pharmacy practice research strategy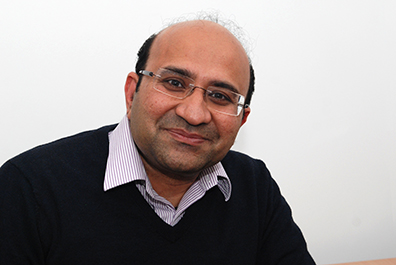 PHARMACY experts at the University of Huddersfield have held a special brainstorming session that will lead to an action plan designed to boost research into a wide range of issues revolving around the use of medicines and their funding.
The event was a Pharmacy Practice Research Retreat Day, attended by 24 staff and PhD students based in the Pharmacy Department of the University's School of Applied Sciences. There were also attendees from four other universities, plus representatives of NHS hospital trusts and community pharmacists.
Invitations to the retreat – held at a local hotel – were issued by Professor Barbara Conway (pictured below left), who is Head of the University's Department of Pharmacy, and Zaheer Babar (pictured right), who is Professor of Medicines and Healthcare.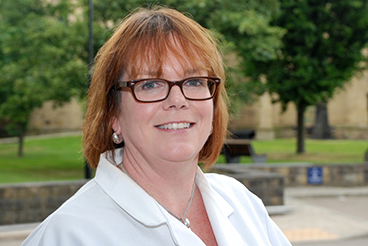 Attendees were told that: "The way medicines are used can impact on humans and society as a whole. The challenges related to medicines use include medicines compliance, medicines optimisation, barriers in achieving optimal pharmacotherapy, issues related to high cost, highly-specialised medicines and funding of medicines. Solving these macro and micro-level issues could improve patient health outcomes and can enhance quality of life."
‌The goal of the retreat was "to promote pharmacy practice research, to plan for the production of high quality, high impact research outputs, and to chart a pharmacy practice research strategy for the next 10 years".
During the retreat, there was a sequence of presentations and group work sessions and the ideas that emerged will feed into the action plan that Professor Babar is now drawing up.
He said that five major themes arose during the retreat.
"The first one was to have research clusters, in order to promote high quality, multi-disciplinary research outputs, combining excellence with impact. The second theme was the need to provide mentorship to internal academic staff members in pharmacy practice," said Professor Babar.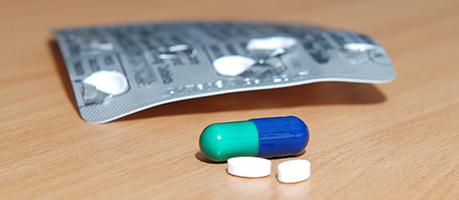 It was also deemed important to maximise effectiveness of student research projects, to promote internal and external collaborations, and to make full use of key people in the Pharmacy Department, some of whom are global leaders in their field.
"We have an excellent skill set at Huddersfield and the people involved are going to produce evidence-based research that will help the government produce solutions which are more patient-oriented," said Professor Babar.
Professor Conway added that: "It was an excellent opportunity for researchers with a wide range of experience and different backgrounds to identify the key challenges that will benefit from this transdisciplinary approach."
After its successful debut, it is expected that the Pharmacy Practice Research Retreat Day will be repeated in 2018.