Open Days 2017
Wed, 14 Jun 2017 02:00:00 BST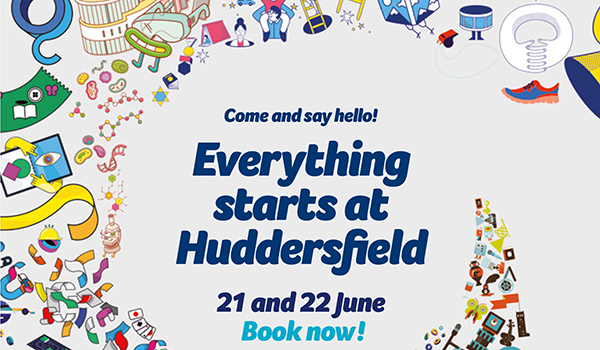 Open Days 2017
Invite friends and family to an Open Day
Open Days are a great opportunity to welcome visitors to campus and show them what a great place the University of Huddersfield is.
Invite friends and family
Staff are encouraged to invite friends and family who would be interested to study at the University of Huddersfield. Open Days provide potential students and their parents with the opportunity to look at facilities and talk to staff and current students from their course of choice. These days also provide the opportunity to gain practical advice on finance, accommodation and student support.
Get involved on social media
Throughout Open Days there will be lots of activity on social media, everyone can get involved in helping spread the word by using #hudopenday on social media to say what's excellent about the University of Huddersfield and/or Huddersfield the town, as a place to live, work, study and socialise.
2017-2018 Open Day dates:
Wednesday 21 June
Thursday 22 June
Saturday 16 September
Saturday 21 October
Wednesday 8 November
Friday 1 December
To find out more please visit the Open Day webpage. Don't forget to encourage anyone you know who is interested in attending to follow the Open Day event on Facebook.