Japanese Conversation and Culture Evening
Thu, 25 May 2017 02:30:00 BST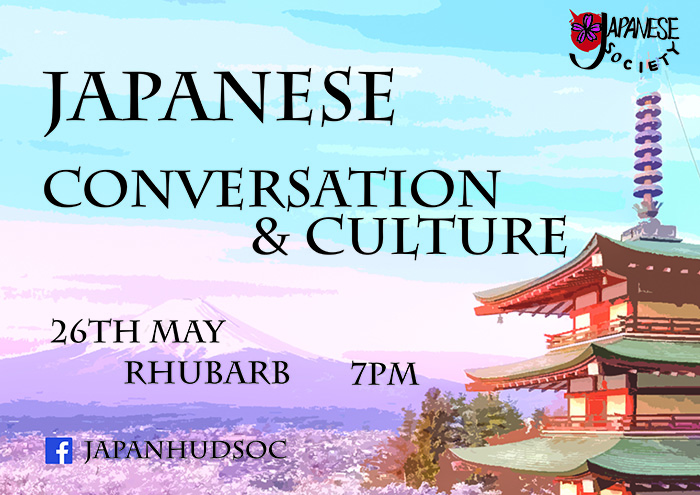 The University's Japanese Society would like to welcome all students and staff for a final conversation club of the academic year.
This is free and a great opportunity to make new friends, practice your Japanese language (non-speakers welcome), learn some cultural background and meet the society members.
For more information, inbox the society for details.
Like the society on Facebook or find them on the University's Japanese Society webpage.