Introduction to the Personal Academic Tutor Role
Tue, 23 May 2017 02:10:00 BST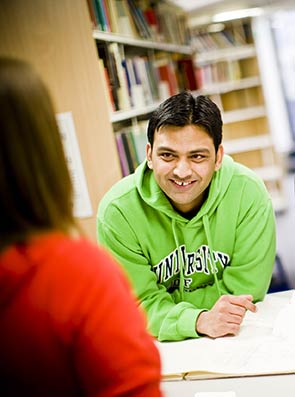 Introduction to the Personal Academic Tutor Role
Date: Wednesday 14 June
Time: 10.00am - 11.15am
This interactive session for Personal Academic Tutors enables participants to gain an understanding of the personal academic tutor role, the benefits of using the Individual Learning Profile for the tutoring process and an awareness of the support services they can signpost students to.
The session will feature input from academic staff with experience of the Personal Academic Tutor role and Academic Skills Tutors with knowledge of how the ILP can be used to support the tutoring process.
Participants will also be presented with scenarios to reflect on and discuss.
Please book your place via staff development.
If you are unable to attend the session but would like to find out more there is guidance on the iPark about the Personal Academic Tutor Dashboard.