History in Action Day
Mon, 29 May 2017 01:30:00 BST
‌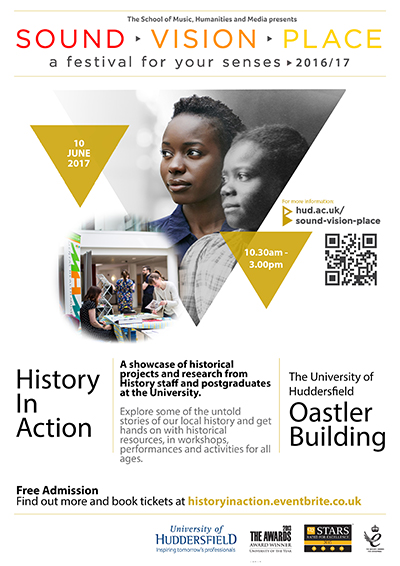 The University is opening its doors on Saturday 10 June (10.30am - 3.00pm) to the public, to showcase some fascinating research projects and work of local community groups.
Explore some of the untold stories of our local history and get hands on with historical resources, in workshops, performances and activities for all ages.
A taste of what to expect:
Black history – writer and historian Onyeka is speaking about '..How Africans shaped early modern Europe', let your children get hands on with vinyl activity and watch a performance that tells the stories of 'Fugitives from Slavery' and other key African-American figures visiting Yorkshire
Mental health care history – get hands on with historical sources to get a better understanding of mental health. Find out more about the local Storthes Hall, a former psychiatric hospital, take a look at medical photographs and much more…
Lots more to learn on the day - including the opportunity to create your very own medieval family creast. Plus you can find out more about postgraduate research taking place at the University too.
Book your tickets and find out more here.