European Researchers' Night is back!
Wed, 10 May 2017 11:00:00 BST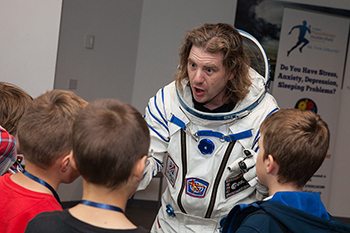 ‌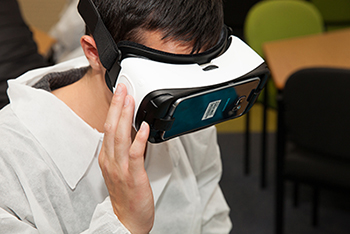 Save the date for this year's European Researchers' Night which takes place on the evening of Friday 29 September from 4.00pm.
Last year this FREE event was hugely popular with over 3,000 visitors of all ages exploring the exciting world of research here at the University. So whether you're a student or a member of staff or you'd like to bring along your family and friends, there is something for everyone.
Take a look at our short film from last year showing some of the many highlights. This year's event promises to be bigger and better than ever with a huge variety of activities, workshops, tours and competitions for you to take part in.
European Researchers' Night opens up the world of research and shares the many ways it impacts on the world we all live in.
Want to find our more?
Visit the European Researchers' Night website
Register your interest on Eventbrite
Keep up to date with our Facebook events page.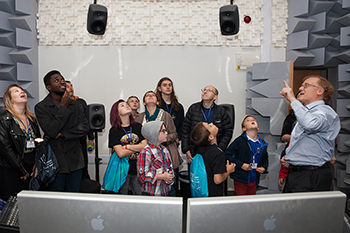 Event Highlights
Meet the researchers, visit science labs, find out how to extract DNA from fruit and dig for bones in the archaeogenetics sandpits
Experience a supersonic speed sound installation, with live music inspired by vortex rings
A range of activities, including the scent of death, synth building for girls, the magic of science and creative sessions with Eureka Children's Museum
Explore new worlds in our virtual reality hub and see the latest 3D printing technology in action
Discover engineering on a grand scale with our 150 tonne multi-million pound railway test rig, the only one of its kind in Europe. You can also customise and race a vehicle on our purpose built track
A spectacular laser and fireworks finale!
The European Researchers' Night project is funded by the European Commission under the Marie Skłodowska-Curie actions.