University awarded Gold in Teaching Excellence Framework
Wed, 21 Jun 2017 15:23:00 BST
The University is one of only two to achieve a Gold Award in Yorkshire and the Humber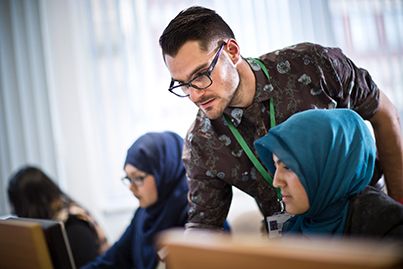 THE excellence of its teaching has earned the University of Huddersfield a coveted Gold Award in a major new assessment scheme. It is one of only two institutions in Yorkshire and the Humber to receive a Gold Award. This confirms it as one of the top educational institutions in the UK.
Factors such as highly-qualified staff, individualised learning support and rapid feedback on coursework have propelled the University into the top category of the Teaching Excellence Framework (TEF). Introduced by the UK Government, its main aim is to "provide clear information to students about where the best provision can be found".
The Vice-Chancellor of the University of Huddersfield, Professor Bob Cryan (pictured below right), is delighted by the Gold Award. "It shows that our strategy to provide top-class teaching, facilities and student support has come to triumphant fruition. This award confirms that we are among the elite as a teaching institution and it is the result of a lot of hard work and dedication by our staff. I would like to thank and congratulate them all."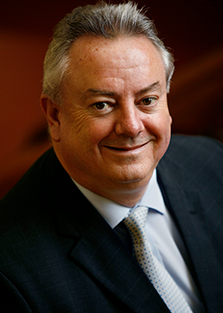 The TEF is administered by the Higher Education Funding Council for England (HEFCE), which has now announced rankings for Year Two of the scheme. HEFCE states that the Gold Award signifies that "provision is consistently outstanding and of the highest quality found in the UK Higher Education Sector". Particular strengths at the University of Huddersfield include the following:
Staff are expected to demonstrate teaching, research and professional excellence and HEFCE's own data on academic staff teaching qualifications showed that Huddersfield has a higher proportion of staff holding a teaching qualification than any other Higher Education institution, making it number one in the country. The University also leads the field in terms of the number of National Teaching Fellowships awarded – over the past nine years the University has had 14 award winners, more than any other university. These awards "recognise, reward and celebrate" individuals judged to have made an outstanding impact on the student learning experience.
The University works with employers to ensure that its courses are relevant for the world of work, and its excellent graduate employment figures show how successful this approach is. The University is also committed to relationships with all the relevant professional bodies to ensure its students receive an education which prepares them to take their place in their chosen profession.
Feedback on assessments is given in ways that demonstrate how students can develop further, and challenges them to achieve even greater success. Combined with this careful monitoring of students' progress is undertaken, so that tutors can offer timely and relevant support to help ensure every student achieves their very best.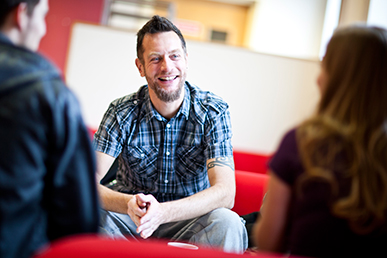 A total of 299 universities, colleges and other providers of higher education volunteered to participate in the TEF – which becomes compulsory from 2018 – and they were appraised by a HEFCE panel that used a wide range of data to focus on 'core metrics' that covered elements such as teaching quality, the learning environment and what students gain from their courses, including added employability.
A highly-detailed 15-page submission also formed part of the assessment process. The University of Huddersfield's document highlighted factors such as its Strategy Map, which has a central aim of inspiring students through outstanding teaching.
Huddersfield's 20,000 students also benefit from a high-quality campus, ranked in the top 10 per cent nationally.