Scottish independence – 'it was wrong then and it's wrong now'
Wed, 14 Jun 2017 14:57:00 BST
Huddersfield contributors to a new book on former prime minister John Major examine the premier's 1997 General Election stance against Scottish independence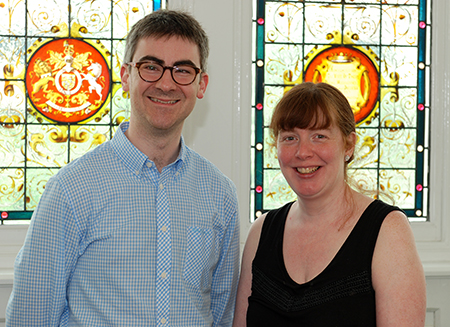 LECTURERS at the University of Huddersfield have contributed to a new book about an embattled Tory Prime Minister beset by political crises – including Europe – and facing the possibility of electoral meltdown.
But this was 20 years ago and the Premier was John Major.
Dr Shaun McDaid and Dr Catherine McGlynn (pictured left) teamed up to research and write a chapter for newly-published John Major: An Unsuccessful Prime Minister? – Reappraising John Major (pictured below right). In addition to historians and political analysts, its contributors include parliamentary big-hitters who were active in the Major years, such as Paddy Ashdown, John Redwood and Charles Clarke.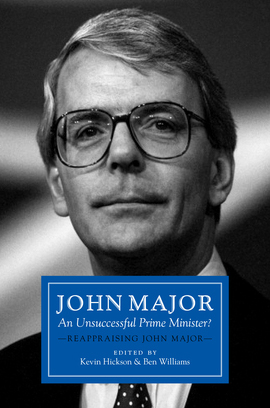 The two University of Huddersfield politics lecturers were asked by editors Kevin Hickson and Ben Williams to analyse a key issue during John Major's 1990-1997 premiership that remains an important factor in British politics today – the place of Scotland in the UK.
The resulting chapter is titled 72 Hours to Save the Union? – borrowing a campaign phrase used by John Major in the 1997 General Election, when he faced defeat by Labour's Tony Blair, who had promised Scottish devolution.
"Major was passionately opposed to devolution. He believed it would threaten the integrity of the UK," said Dr McGlynn. "He thought that Scotland was like a patient who was ill, and who mistakenly believed that devolution or independence was the best medicine."‌
The two University of Huddersfield lecturers are known for their work on politics and identities in Northern Ireland. Past collaborations have included a book chapter on Harold Wilson's policies towards the province. When they turned their attention to the issue of Scottish devolution in the 1990s they combed old manifestos, parliamentary debates and other archival sources.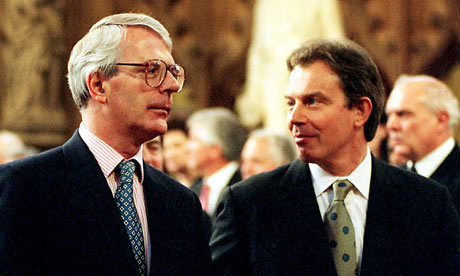 ◄John Major with former Labour Leader Tony Blair in 1997
They found that the prospect of Welsh devolution was a much lesser issue for John Major.
"Scotland was certainly the big focus for him," said Dr McDaid. "It was an issue he thought could be carefully managed, whereas he thought Wales could just roll along and look after itself."
‌Dr McGlynn and Dr McDaid contribute to a section of the 368-page book that deals with governance of the UK under John Major, who narrowly won an election in 1992 and – after an eventful five years – lost office in Blair's New Labour landslide.
‌Other sections of the book analyse the political and intellectual context of Major's premiership, examine the key policy areas in which the government was active, and provide a range of perspectives on John Major's premiership from some leading contemporaries.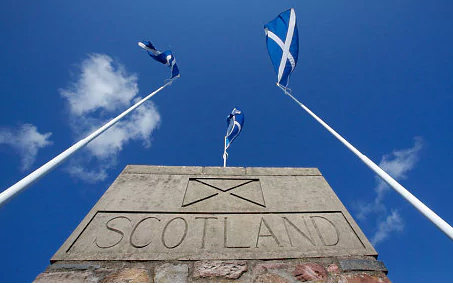 So was John Major an unsuccessful prime minister?
"There were some aspects of his policy where you can see he was on the right track and some of the accusations made against him are a little bit unfair, but he will always be overshadowed by other events – with Europe the big issue – and losing the 1997 election in the fashion that he did," said Dr McDaid.
Dr McGlynn argues that Major could be regarded as a success because although in the 1990s he was pilloried as a dull or comic figure, he is now widely respected.
"I think his passionate involvement in the referendum campaign in Scotland managed to convince a lot of people to stay in the Union and I think his personal standing makes him a success, compared to how I would have viewed him at the time. He is someone whose reputation has genuinely improved over time."