Huddersfield education students command highest salaries in UK
Thu, 15 Jun 2017 11:59:00 BST
"…one of the statistics shows that new teachers who studied at Huddersfield earned a median annual salary of £22,200 – the highest in the country…"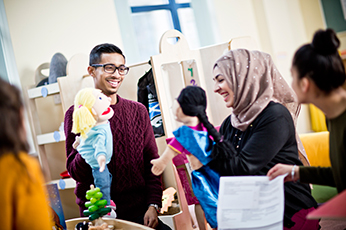 A NEW Government system for monitoring the careers and earnings of graduates shows that education students at the University of Huddersfield can command the highest salaries in the UK when they enter teaching.
That is one of the standout findings from the Department of Education's newly-issued dataset titled Longitudinal Educational Outcomes (LEO). It has been compiled after legislation enabled the Government to use tax data to track the transition of graduates from higher education into the workplace.
LEO provides information about salary levels across a wide range of occupations for cohorts who graduated one, three or five years earlier. The newest data covers graduates who started their careers in 2013 – a year before the tax information was gathered. One of the statistics shows that new teachers who studied at Huddersfield earned a median annual salary of £22,200 – the highest in the country.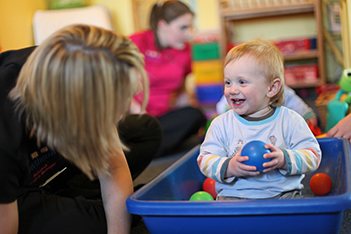 The LEO tables enable users to track career and earnings progress. For example, education alumni of Huddersfield who graduated in 2011 also headed the national earnings tables, with median salaries of more than £29,000 and a quarter of graduates earning £35,600 and over.
Former engineering and technology students are also among those who made good progress in the salary stakes, with a quarter of alumni earning £35,900 and over when they were five years into their careers.
The detail and scope of the LEO dataset means that it provides exceptional opportunities for analysis and policy making.
The University of Huddersfield's Head of Careers and Employability Stephen Boyd commented: "The LEO data provides another indicator of the potential impact of higher education in relation to future earnings. Although it's only raw data, and therefore doesn't take into account factors such as regional pay variations, it is nonetheless powerful in demonstrating a significant upward trajectory of graduate salary levels over time."