The WhatUni survey is now open
Wed, 11 Jan 2017 13:30:00 GMT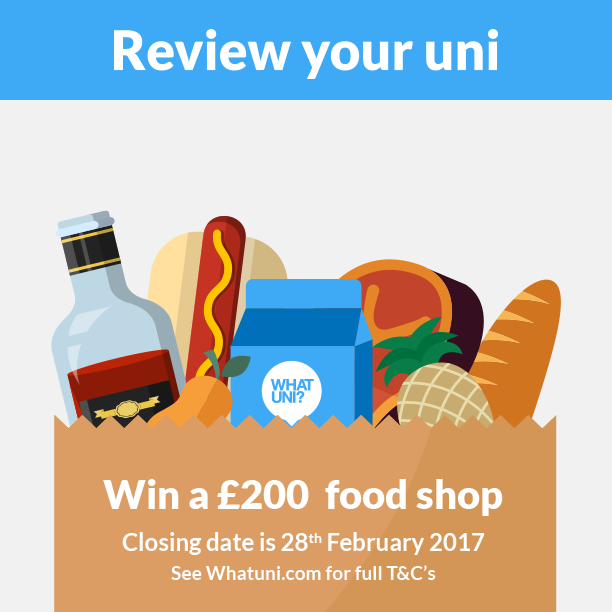 WhatUni is running a survey to measure student satisfaction levels across UK universities. They will be on campus on 12 January 2017 to speak to first and second year students and get their opinions on the University of Huddersfield.
Awards will then be presented to honour achievements, across a number of different categories including University of the Year, job prospects, course and lecturers, student union, student accommodation, uni facilities, city life, clubs and societies, student support and international.
WhatUni helps prospective students compare universities and courses using student led feedback and reviews.
Your help is needed to encourage your first and second year students to complete the survey, before the survey closes on 28 February 2017. The results will be announced in March 2017.