The WhatUni survey is now open
Wed, 11 Jan 2017 14:50:00 GMT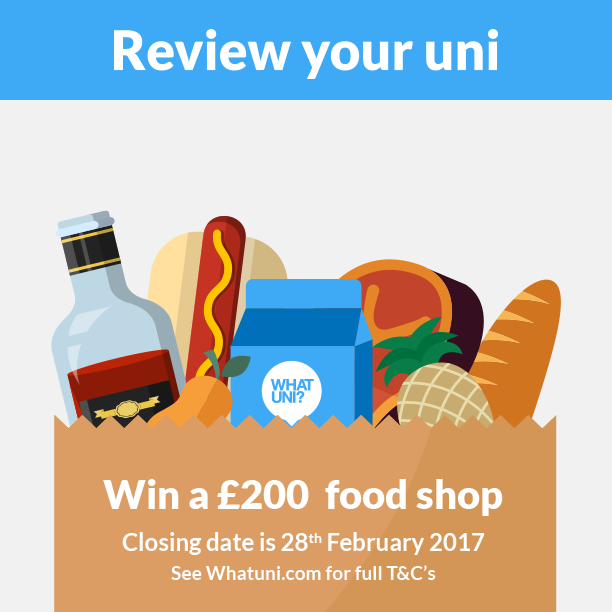 If you're a first or second year student, you can take part in the WhatUni Survey now.
Sharing your opinion on Huddersfield could give you the chance of winning a £200 foodshop and the Uni could win a Student Choice award too.
WhatUni helps prospective students compare universities and courses, using student led feedback and reviews.
The survey closes on 28 February 2017, so spare a few minutes now to complete it for your chance to win.
See Whatuni.com for full T&Cs