Shampoo sham - £1 or £40 they all do the same for clean hair
Mon, 23 Jan 2017 09:28:00 GMT
‌"…if you just want clean hair, then price doesn't matter…" according to Dr Laura Waters on BBC's Horizon programme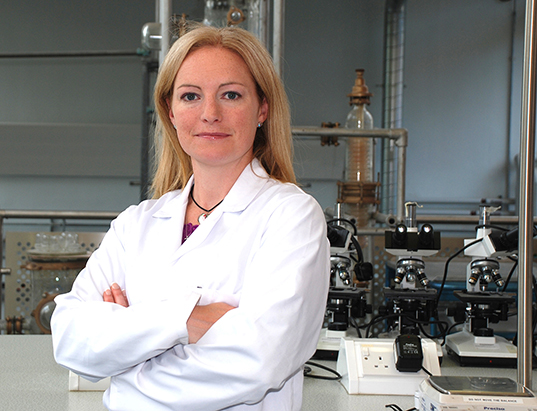 VIEWERS of TV's flagship science programme will see the University of Huddersfield's Dr Laura Waters (pictured) come clean about shampoo. Is there any real difference between the cheapest available – costing less than £1 bottle – and luxury brands retailing at up to £40?
Dr Waters, who lectures and researches in chemistry and pharmaceutical science, was asked to investigate by BBC2's Horizon, one of the longest-running and highest-rated factual programmes on TV.
After carrying out tests on hair donated by two students, her verdict is that all shampoos, from the cheapest to the most costly, are equally effective at simply cleaning hair. But it is worth paying extra for the conditioning properties of the dearer brands, especially if you have "problem" hair – too dry or greasy for example.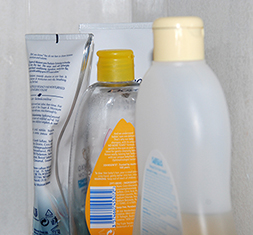 "If you just want clean hair, then price doesn't matter. However, if you are after more from your shampoo, then buy the best you can afford," is the advice from Dr Waters.
She has become a go-to scientist for TV producers, for whom she has carried out chemical analysis of many products – such as sun cream, deodorants, cosmetics and the caffeine in coffee. So when Horizon planned an edition titled Hair Care Secrets, Dr Waters was one of the experts recruited to carry out research and present their findings on screen.
‌The edition is first shown tonight (Monday 23 January, 9pm) and will be then be available via the BBC's iPlayer. Dr Waters was filmed in the University of Huddersfield lab where she carried out her analysis of the effectiveness of a range of three shampoos, from cheap to expensive.
Also filmed were her PhD students Tanya Swaine and Catherine Finch. In addition to helping with the scientific analysis, they volunteered to leave their hair unwashed for a week and then donated strands for the investigation.
"If you look at a hair really close up you can see the shaft and clumps of dirt. We looked at the hair when it was dirty and looked again when it had been washed. All three of the shampoos left it perfectly clean," said Dr Waters.
However, the cheapest product – containing no conditioning agent – left a charge of static electricity on the hair and this would have the effect of attracting dirt back to the surface, said Dr Waters.
"The project has made me realise that you should invest in the best shampoo that that you can. It does make a difference. But if you literally just want clean hair, it doesn't really matter."